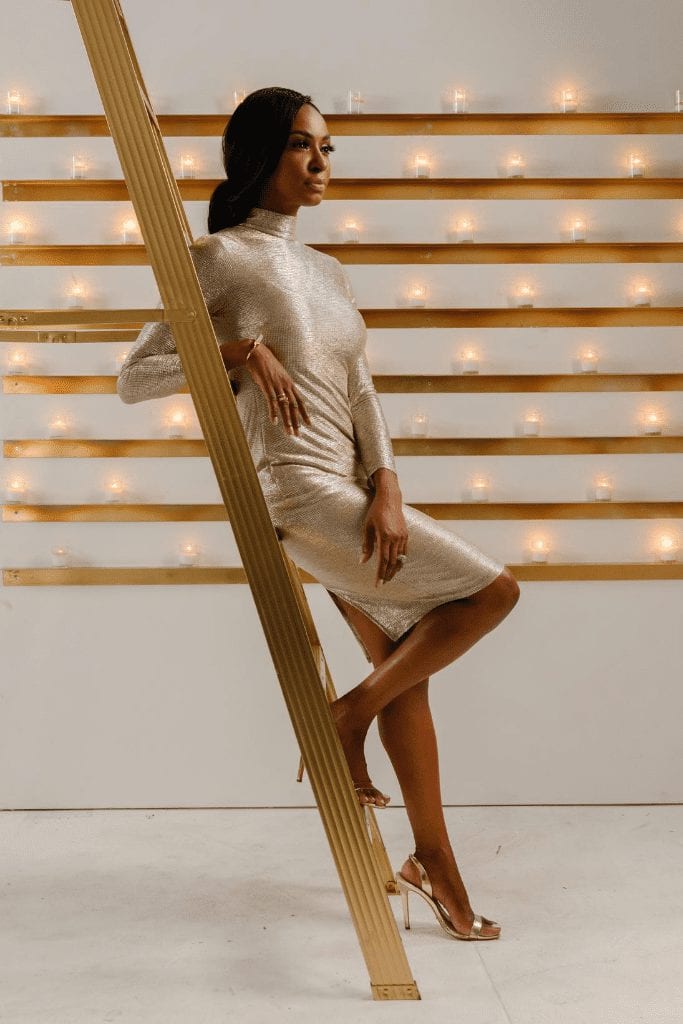 "Don't worry about being successful but work toward being significant and the success will naturally follow." — Oprah Winfrey
Shaping and creating a business and career that I truly love and celebrate wasn't about chasing a title or money. It was all about uncovering the right industry, following my passion, staying true to my strengths and open to opportunities. Looking back, one step really did lead to the next…
FINDING THE RIGHT FIT 
In college, I studied communication arts. I was on a scholarship and played volleyball at St. Thomas University, a private university in Miami. I threw myself into my studies and joined many clubs and associations. As President of the school TV station, I produced really fun, cultural tv shows interviewing various faces from the university in celebration of diversity. Eventually, my penchant for marketing and PR and love of the university landed me an internship in the alumni office assisting with fundraising events. Before I graduated, they offered me a full-time position in the Alumni Relations Department coordinating events – I took it and I learned a lot!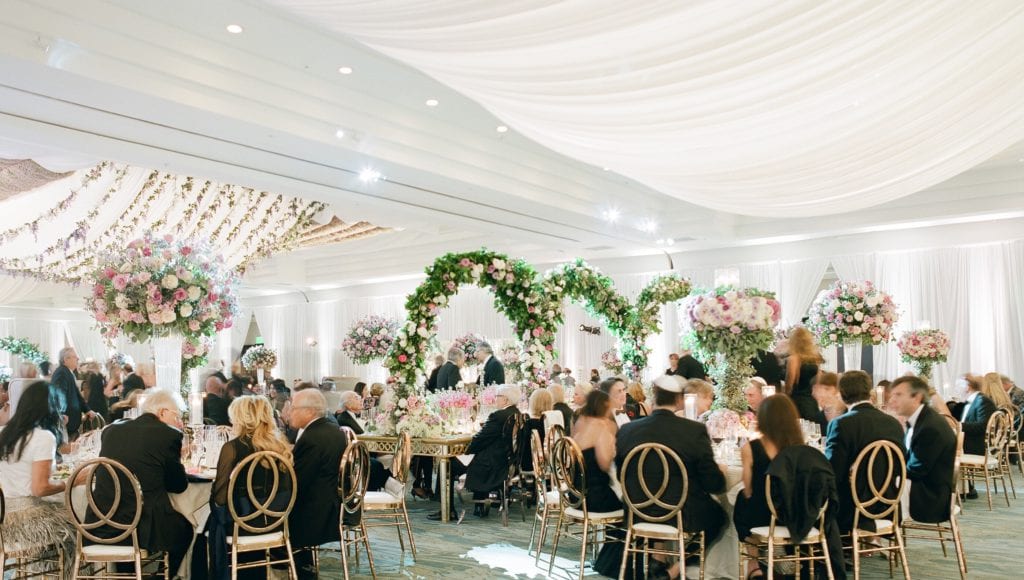 I learned that I absolutely love the art of planning events. We hired Barton G. for our grand fundraising balls and for those of you who know this genius creator, you can imagine how easy it was to fall in love with the event world. While I discovered my love for planning,  I also learned that I did not love spending the day calling and making a pitch for donations. That's where I hit the passion wall––I believed in the cause and fundraising efforts but it was too corporate, repetitive and structured for my personality. I've always found myself looking at the world around me in "living color" that is ever-changing and so doing the same thing day to day was truly limiting. I knew I needed to pivot and figure out a way to fully focus on my creative side. I asked around about the path to event planning and landed an opportunity to work as a catering manager at a Radisson Hotel in Miami. It wasn't fancy, at all, but I was hungry for the chance to learn the back and front of the house, as well as the rest of this alluring industry…
LEARNING THE INDUSTRY & THE ROPES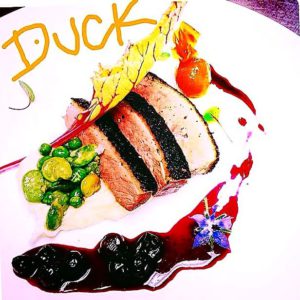 I had uncovered my passion for events at the university and now I was in heaven! My first full-time position in catering didn't feel like a job at all! I loved every second of it. I loved dreaming up new ideas, conducting events, and most of all, I loved all of the tastings! Without even knowing it I helped triple the hotel's catering sales projections.
As I worked there learning the ins and outs of the business, I befriended the head Chef (who I used to call "Santa" since he had a keen resemblance). We were buddies not only because I loved to eat, but because he spoke French. So we had that in common and would switch languages to discuss innocent office gossip.
He eventually left to work at Fisher Island. A few months after his departure, I received a call from the HR director at Fisher Island that I was highly recommended to work as their Catering Manager and they were interested in recruiting me. Of course how could I not?!
STAYING HUMBLE & DOING THE WORK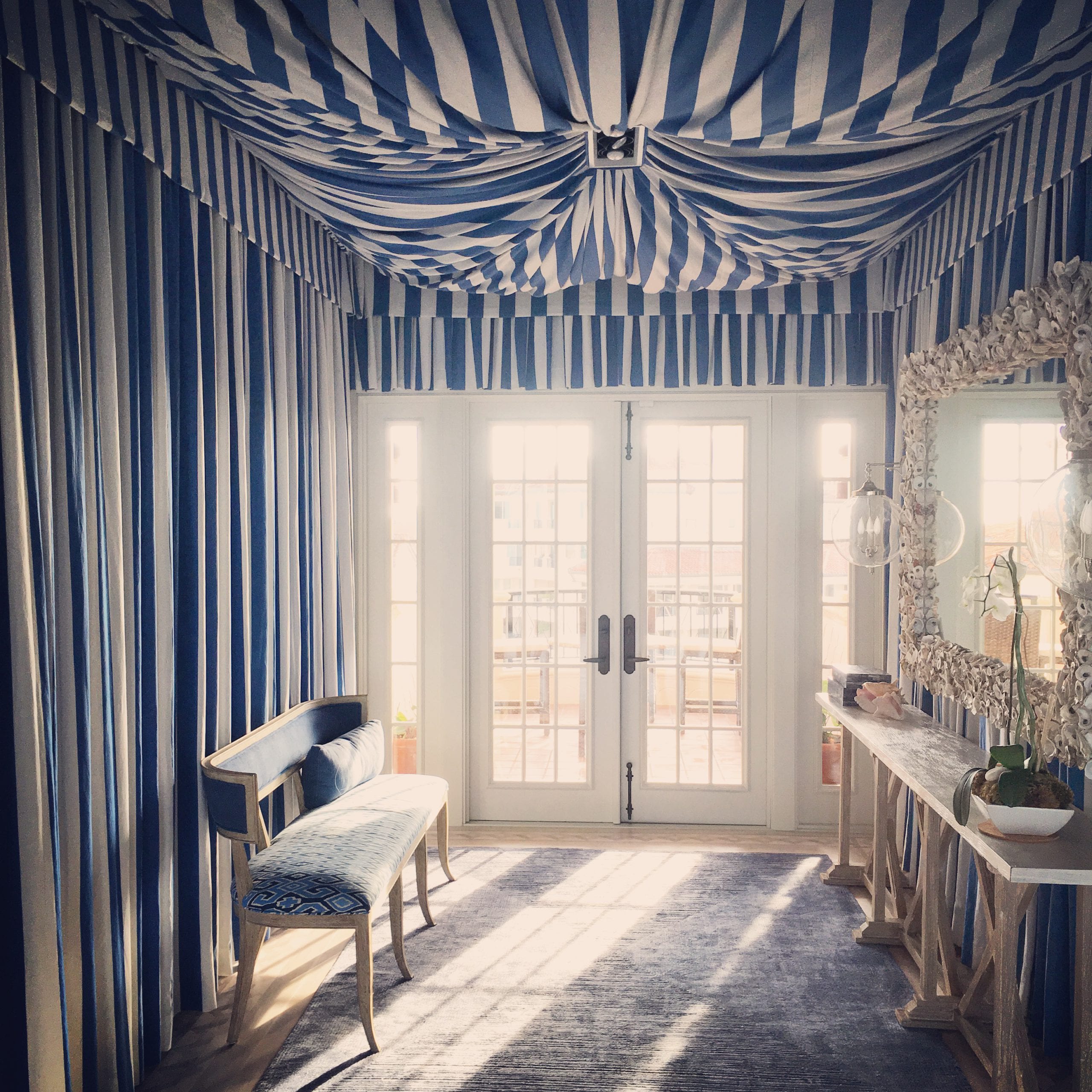 For the next three years, I produced events for the island's most notable equity members (Oprah, Boris Becker, Julia Roberts to name a few). And let's just say that my role as the Fisher Island "Go-to" Party Planner truly shaped my career and allowed me to be in my element and part of the right team.
Those who work in restaurants and catering know that the people you work with become like family to you as you find yourself spending more time with them–sometimes more than your own family. In this world, there is no such thing as a 9-to-5 work shift. You have to be available for anything at any time to truly become "service-oriented." It starts with the right attitude. And while most are not cut out for this type of work, the ones that are cut out for it know and love the work. That's because no matter what your role is, you're a part of this incredible chain link where you and your colleagues are equally important. The end result becomes so rewarding when you know that you were part of something great!
Growing up, I had been pushed to model. But after being fired a few times for speaking my mind on set, I knew that it wasn't for me. Speaking my mind may not have been right for modeling but my outspoken personality worked very well with an almost all-male catering team. You really had to hold your own!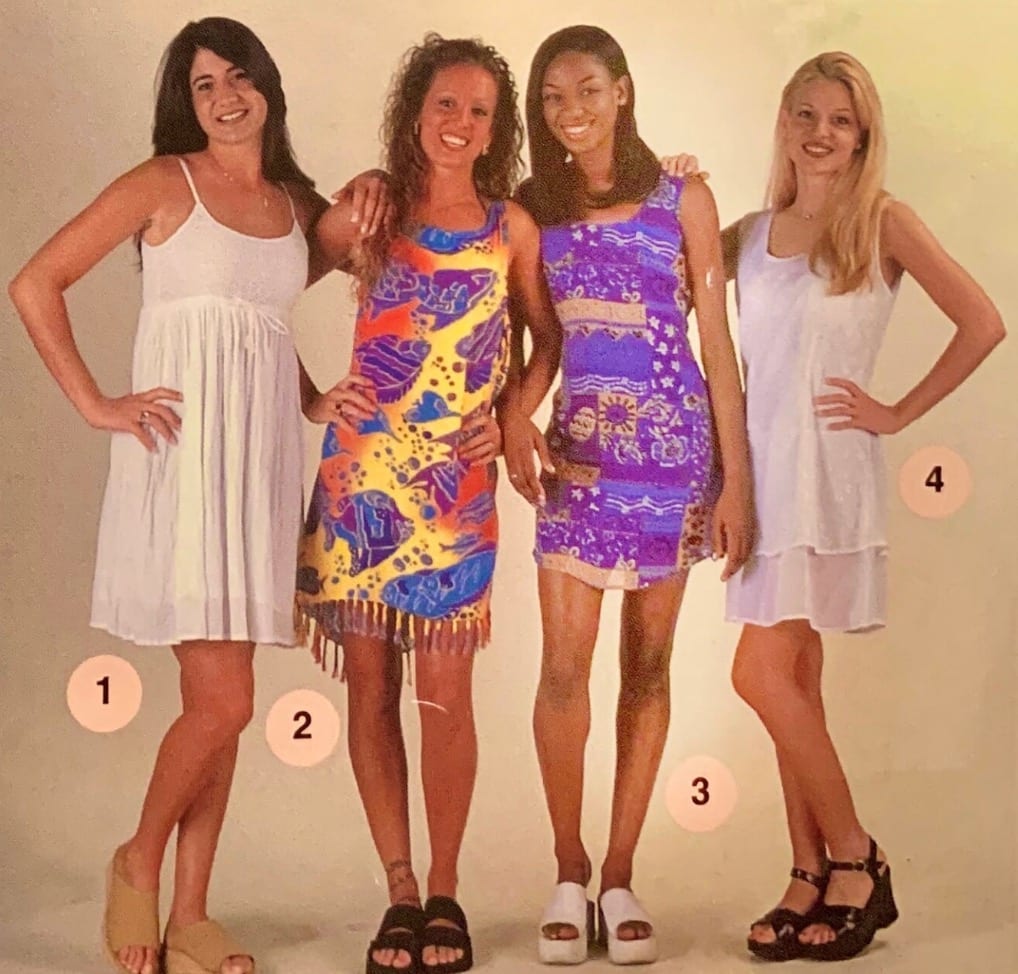 Even though I was predominantly in the sales office (front of the house) taking clients out for lunch, doing endless venue site visits with prospect clients and selling the "Fisher Island" dream concept, come production time I would quickly morph into a fiesty worker bee. From helping plate up in the kitchen with the culinary squad, to moving tables and chairs if setup adjustments were needed, and sprinting to a member's condo to grab their vintage wine to chill before an event, no job was too small or big. There was no ego and no pride. It was purely a "just do it" attitude and I loved it. I felt home.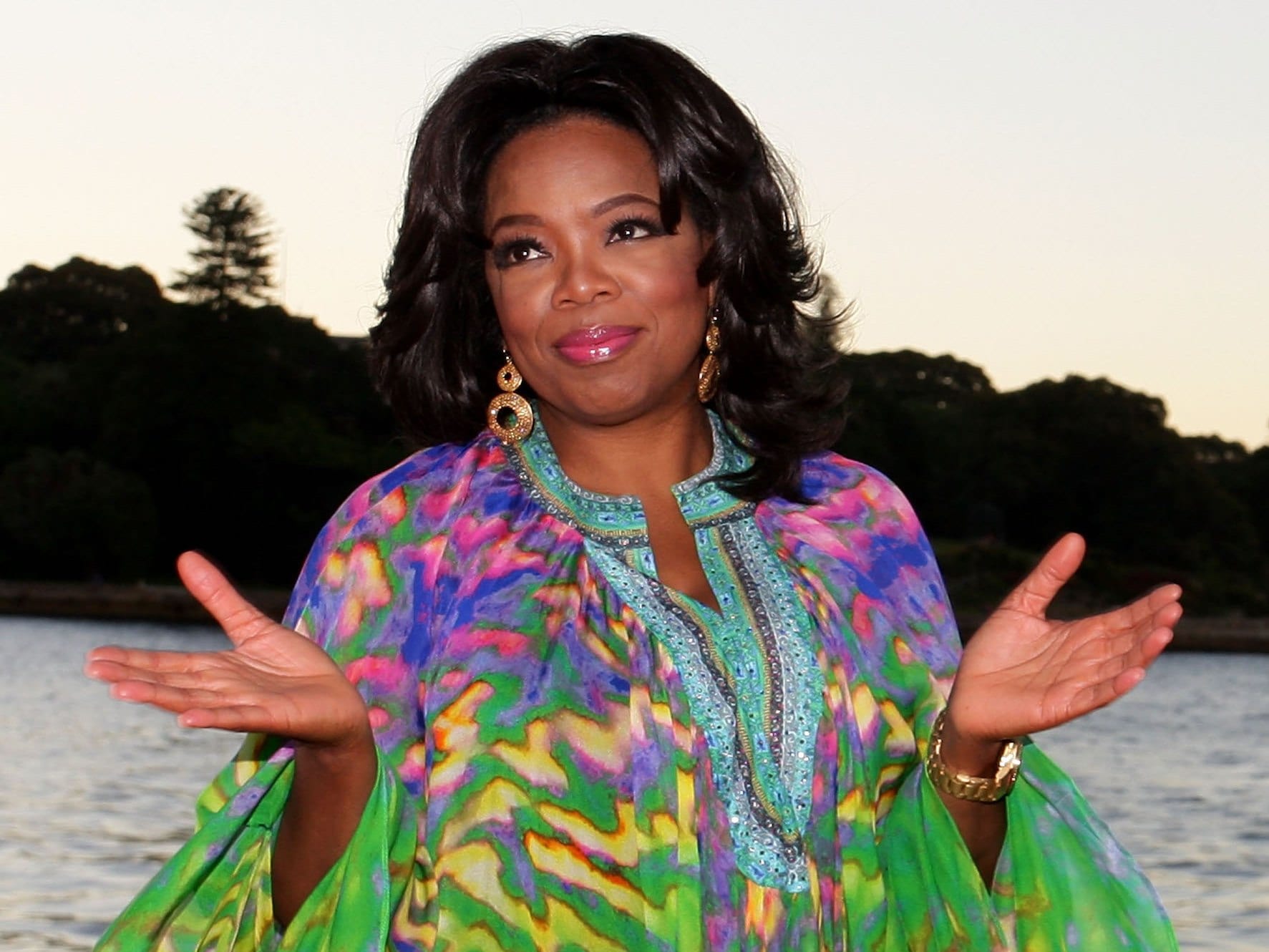 THAT INTERNATIONAL SWAG
Coming from Paris, I definitely had a good base of global exposure, but if you want a melting pot of the "Best of," you go to Fisher Island, live on Fisher, or party on Fisher––no questions asked! On Fisher Island, you meet the most intriguing globe-trotters and it was there that I was smacked with the most amazing dose of sheer class, culture and culinary renaissance.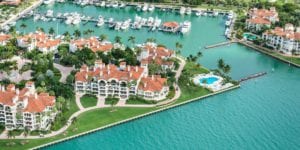 If you're not familiar with the tiny island, behind the gates is a place that houses the top 1% of the world. It boasts its own private fire station, exotic bird sanctuary, spa, gym, restaurants, and private school. Oh, did I mention that the only way to access this island gem is restricted by ferry, yacht, or helicopter? Getting on the clearance list alone is a most-coveted honor.
At the same time, it's a super low key place to live and I will always be grateful for being part of such a special place. Historically speaking, I am even more proud of my contribution…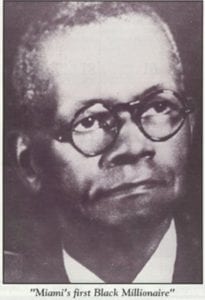 DISCOVERING & CREATING BLACK HISTORIC ON FISHER ISLAND
The day I became the owner of the studio wasn't just significant for me. I believe I may have also created a little moment in black history at the island! As it turns out, the first owner of Fisher Island was Miami's first black millionaire, D.A. Dorsey who purchased the island so that blacks could have a beach of their own. He then sold the land to Carl Fisher (hence the island's name) but remained a prominent figure in the island and Miami's history. The day I took over the floral studio, I became the second black business owner on the island.
STAYING OPEN & TAKING A LEAP TO START MY OWN BUSINESS!
During my time as the Fisher Island Hotel catering senior manager, I had made friends with the owner of the island floral studio, her name was Martha. We spent a lot of time together and became close friends, she was much older than me and had owned the studio for 25 years. Often I would visit her on my lunch breaks to give her exact design directions to ensure my client's expectations were met. (I was not a floral connoisseur at all at that time–just had a good eye for what I knew my clients wanted!)
One day she came to me in confidence that she had cancer and needed to move to another state to seek treatment. She didn't know what to do with the floral studio after a few failed attempts at trying to sell it. It was in that moment that I realized every step before had led up to that moment. I bought the studio and resigned from my position in the catering office. The club, however, asked me to stay on as a subcontractor planner given the strong rapport I had established with the members. I agreed and that is how I started producing my events from beginning to end.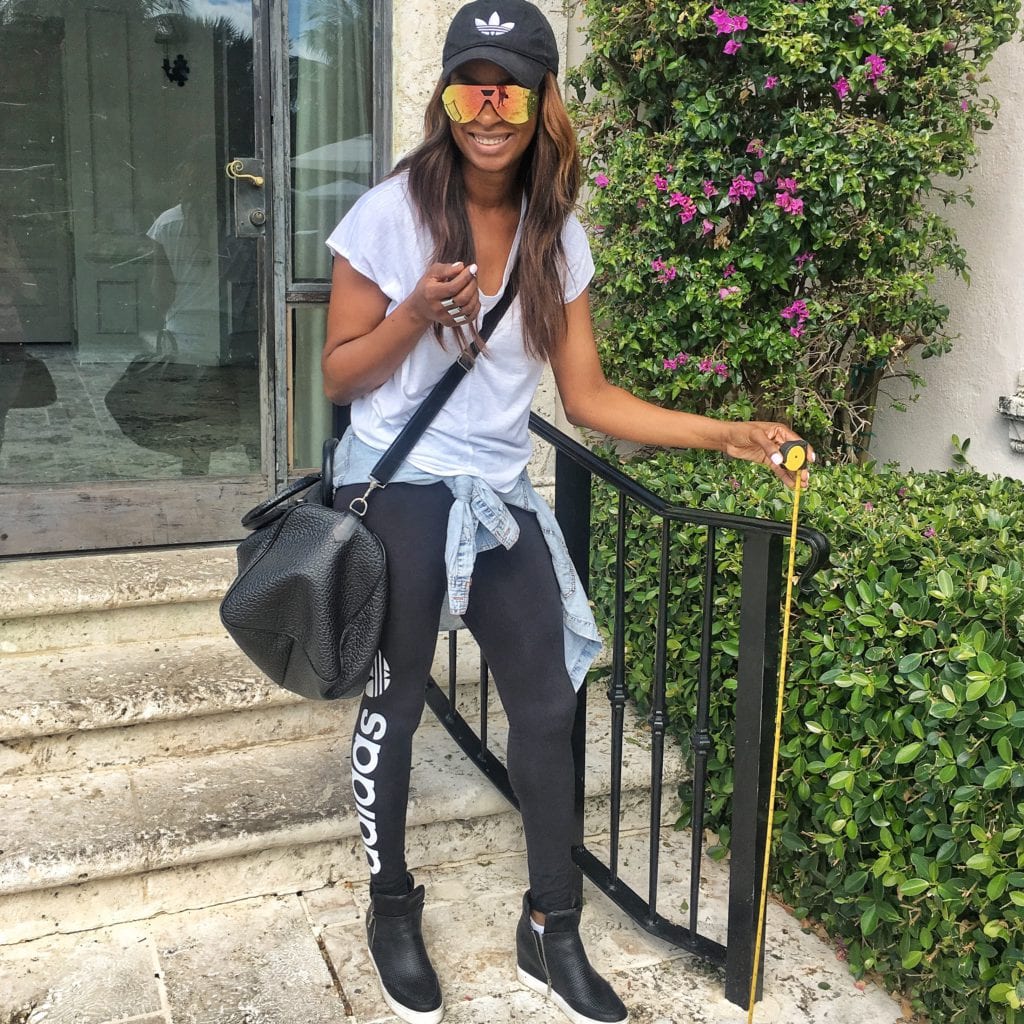 I wasn't limited any more to just planning the catering portion of their affair––I would design and execute the entire production from florals, to entertainment, and beyond. I had full control of the vision and boy did that feel good! I was able to give creative birth to a new vision almost every week! It all came together in such a natural way–truly it was the inevitable path for me.
MY BUSINESS PLAN & ITS EVOLUTION
I never thought I would become owner of a floral studio. My original vision was to become an event planner. So when I purchased the floral studio, I started two businesses at the same time. In addition to the floral studio, I created my event planning business as well. Separating the two businesses allowed me to work with fellow planners as "florist only" on their events while also carving out another segment as planner and designer for my own clients. It was important for me to split them to keep the optics separate and to avoid any conflicts of interest. It worked like magic. I owned and operated the studio on the island for a little over 7 years, which provided me with solid repeat business, especially from the patrons who flocked from New York.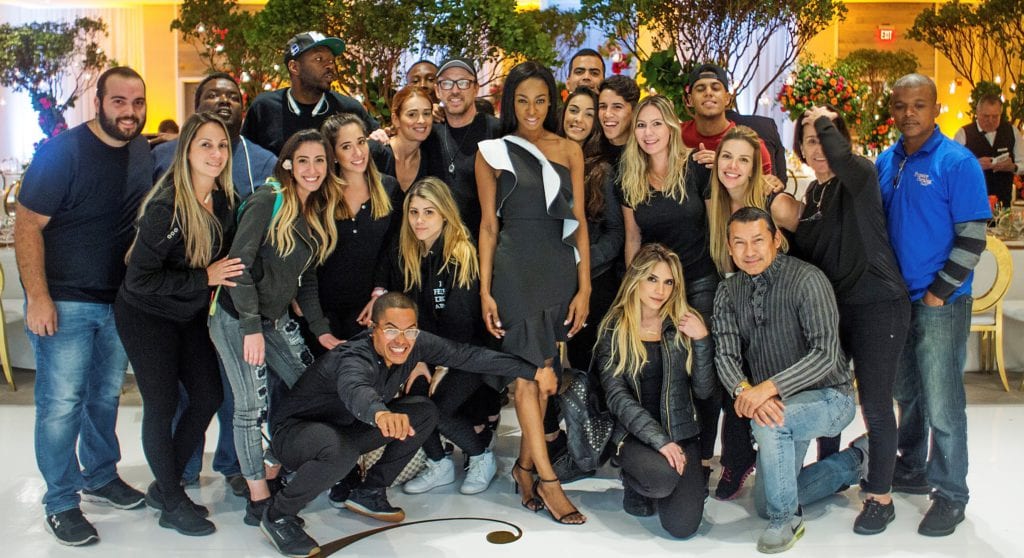 Eventually, with growing demand for destination event planning in other states like New York and various countries, I had to pick a lane and narrow my focus. Again, it was the right time and the right moment (both for the business, me and my family). With that, I decided to move forward with providing just destination wedding planning services and here I am today…
STAYING TRUE TO MYSELF & MY BRAND
That decision to take my business global really stemmed from my clients, brand and upbringing. My most loyal Fisher Island patrons were from places all over the globe who would come to the island for the winter or celebrations. It just made symbiotic sense that I would bring my work to them as well, after my kids got a little older and started elementary,
My Spanish and French are also two skills that have allowed me to produce beautiful affairs all over the world with ease. And, if I'm really staying true to who I am (the girl with the "United Colors of Benetton" family as I love to call them!), then I needed to sharpen my brand in a multicultural way.
It's not just about speaking different languages or having a multicultural background and network though. It's about style too. It's still so important to maintain my "timeless with a twist" signature aesthetic. That style and flair is what I used to create and design my brand in the beginning and it still serves me and my clients in the same way it did years ago. For clients who are not local to a particular destination, they know they have a partner who can truly control the entire event production on the ground and on their behalf. Such comfort is priceless. To date I still create the core conceptual design for each event. It's what feeds my soul–the ability to create.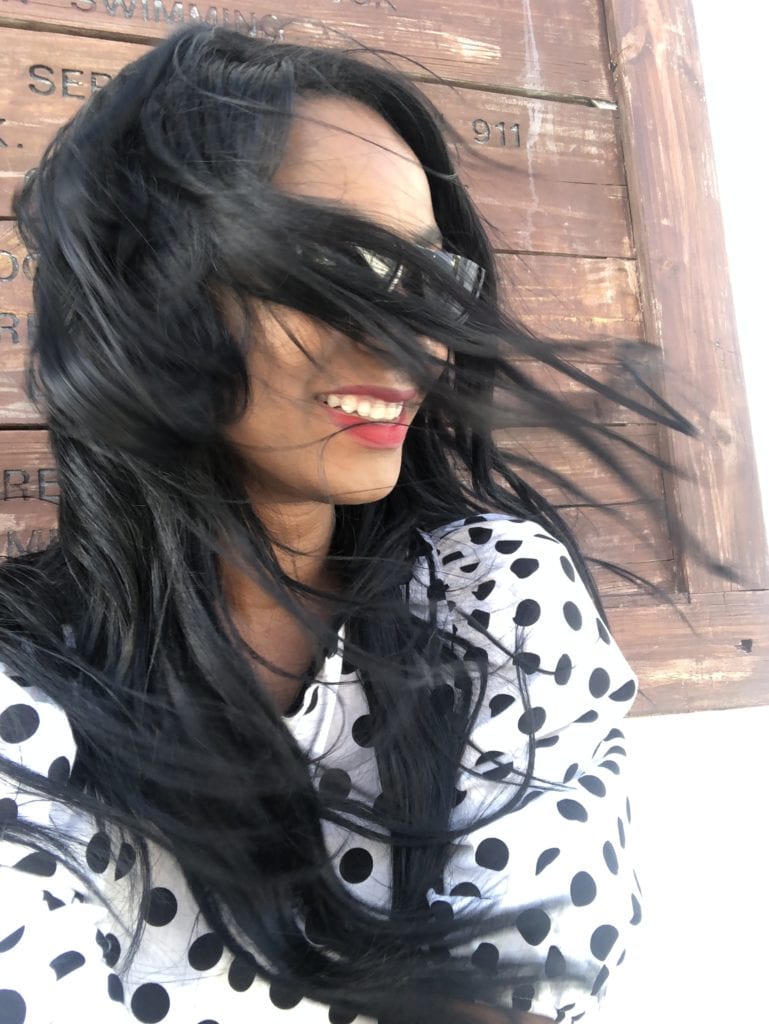 I really do believe that when we open ourselves up to opportunity, stay authentic and true to ourselves, get really honest about our strengths and continue to build on what we have, the possibilities are endless. Building Guerdy Design was by no means a straight-forward process, but it came to be this incredible brand and platform because I allowed it to grow and flourish just as it was meant to.
I don't know what the future holds for me but I know that it is bright and fun! Staying positive, hopefully and fearless are all key elements to growth. Allow yourself to evolve, its scary but oh so necessary!
To Life, To Love, L'chaim!
xo
Guerdy
 What about you? Tell me — what are you building toward?  I'd love to hear from you!