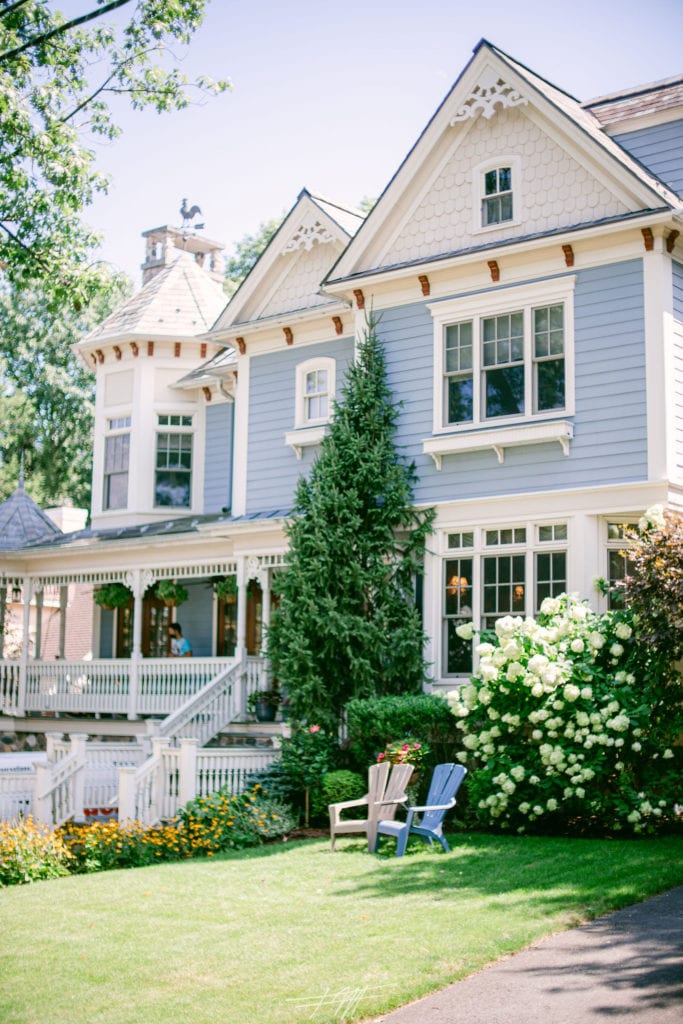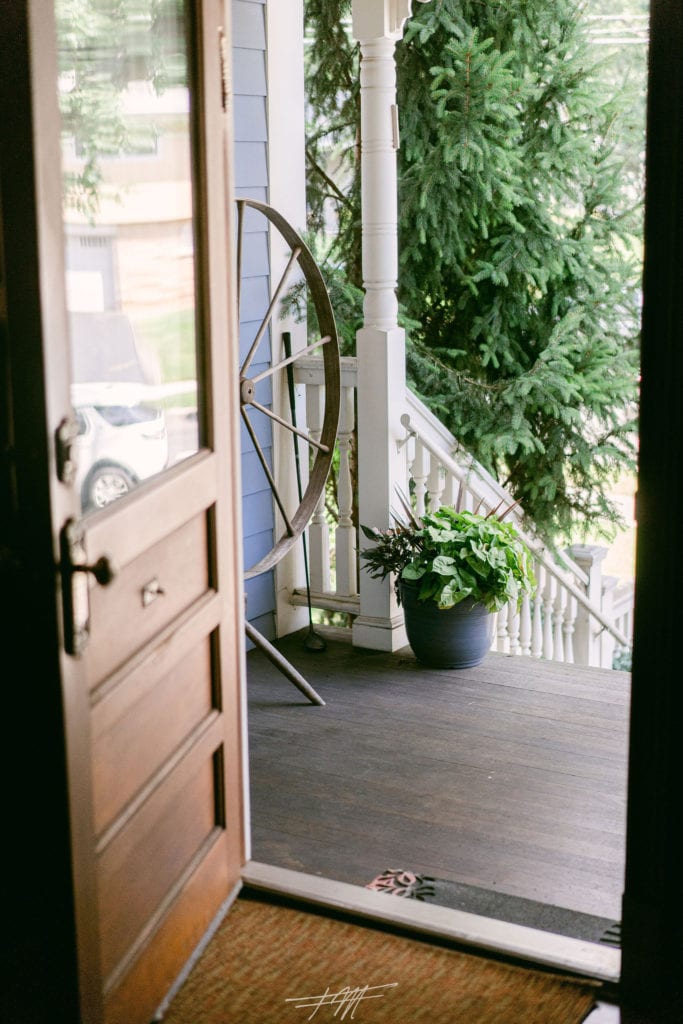 So you've decided that you don't want to wait to get married and want to go for it with a micro wedding in your family backyard, now what? When love can't wait, you've gotta do what you've gotta do! Here are 10 tips to hosting a micro wedding at home during covid!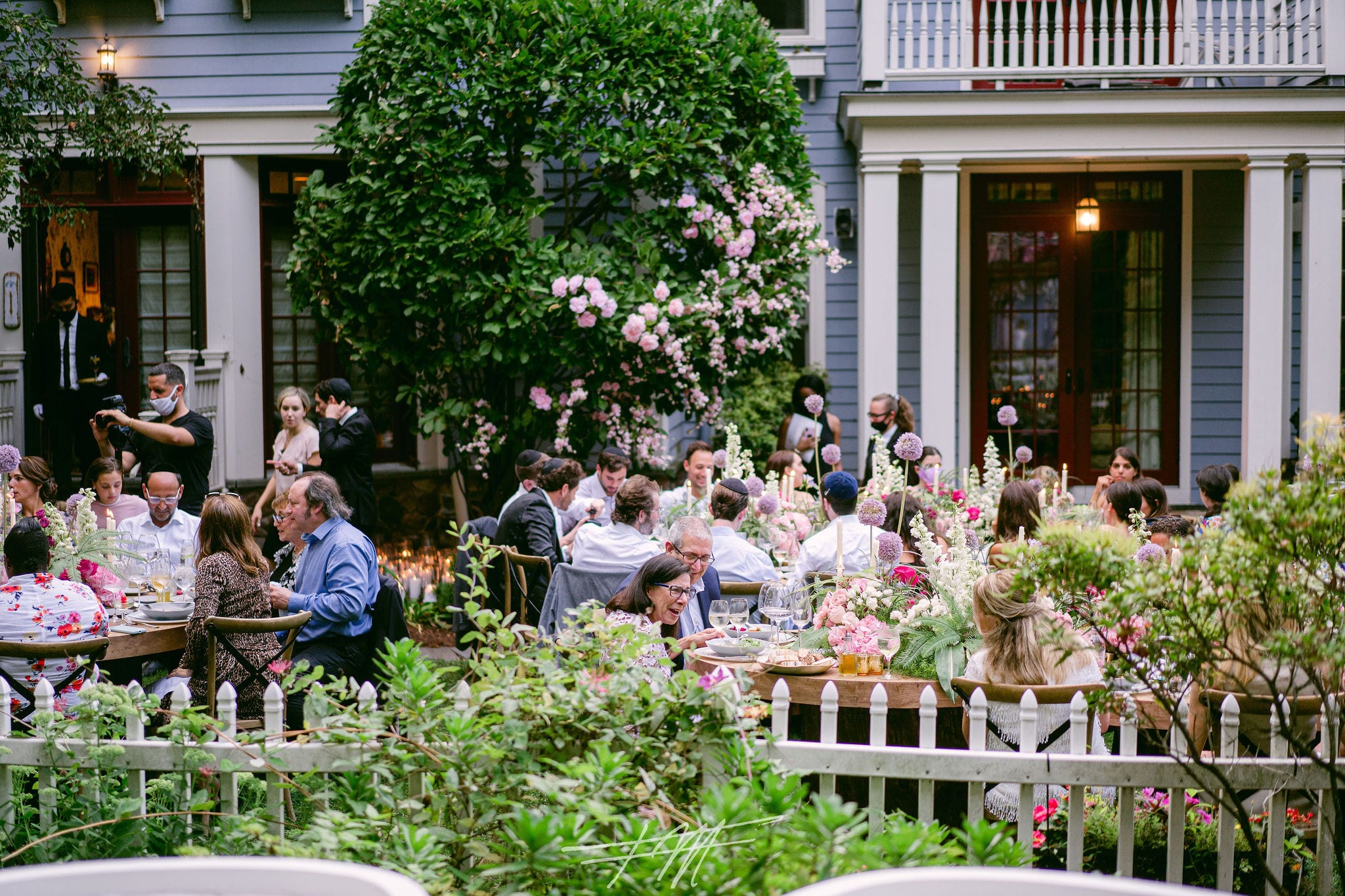 1. CIRCLE OF TRUST
Think "micro" and keep your guest list small. You are hosting your wedding at home and it's a sacred space so as you perhaps pivot from an original large-size wedding to an intimate one during covid, know that those you can't invite will understand given the pandemic so choose wisely and invite those that are in your immediate circle of trust. Some ways to ensure a safe celebration is to ask your guests to quarantine a couple weeks before the wedding to ensure they are covid-free. If budget allows, hiring a concierge covid testing company to provide onsite testing to you and your guests can also be reassuring. Nothing is 100% accurate at this time but are definitely great proactive approaches. A very special part of having your wedding at home are the memories you will be creating. From the getting ready, signing of the marriage license or ketubah, and saying "I do" in such a familiar environment will be an unforgettable moment for you and your loved ones. This unforeseen pandemic has bought many of us closer and hosting a wedding in the backyard is just the cherry on top!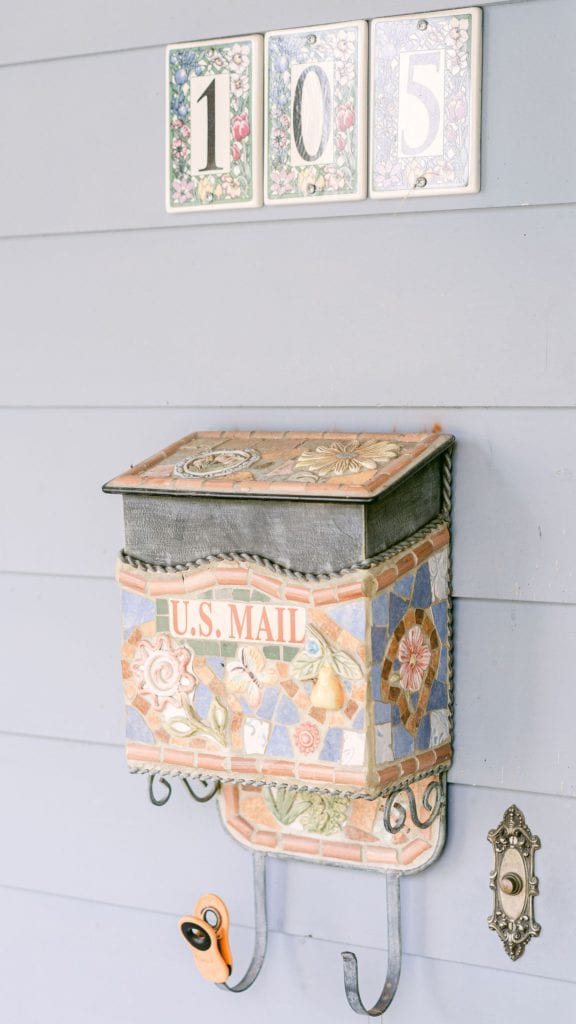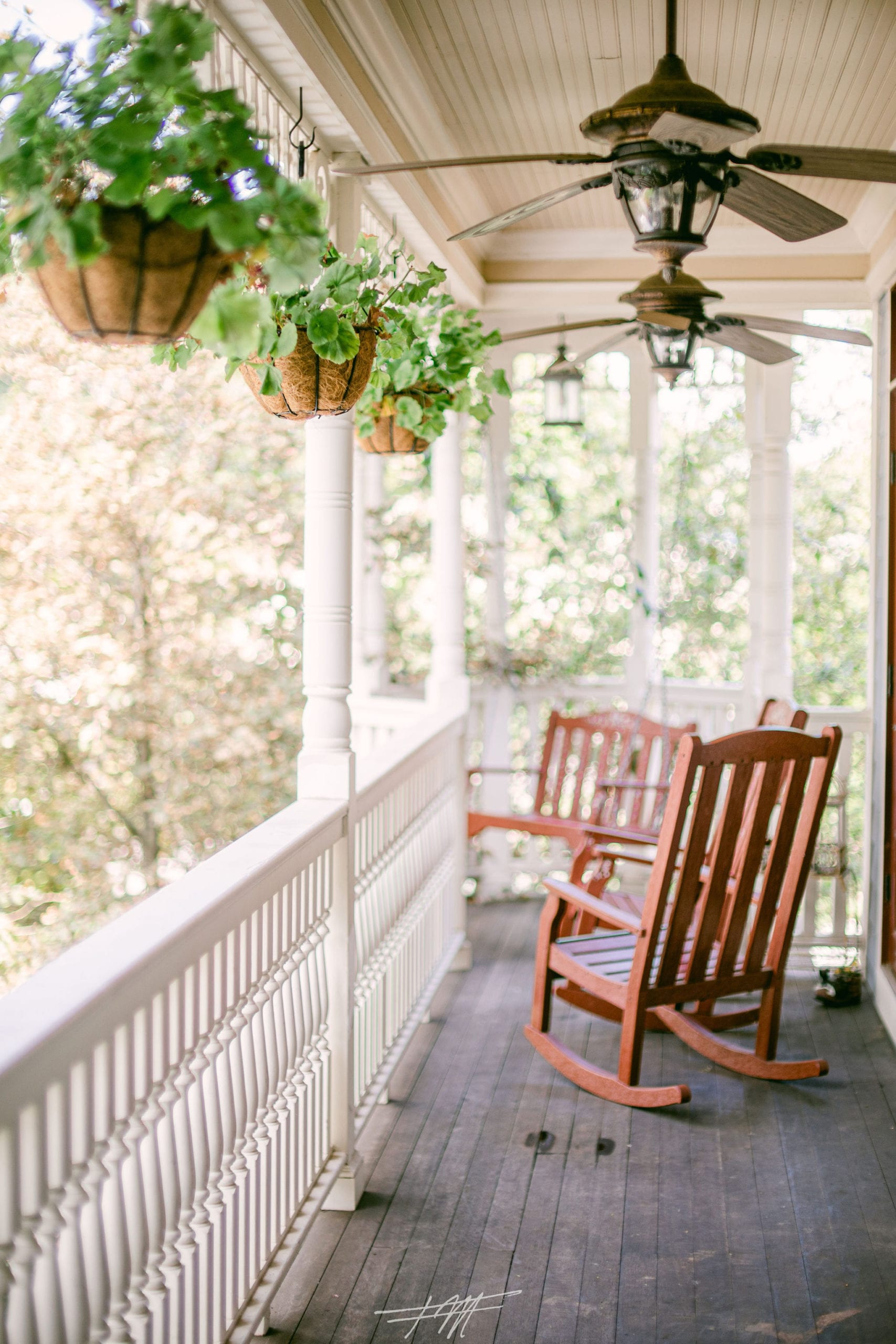 2. MASKS & SANITIZERS ARE A PARTY FAVOR MUST!
Masks are a MUST and should be worn unless dining or drinking. Make sure to get adjustable masks so that they don't slide off the face. Personalizing the masks can also be a great way to add a personalized touch! An added touch is to also provide mini sanitizers, order extra in case some guests lose their first bottle.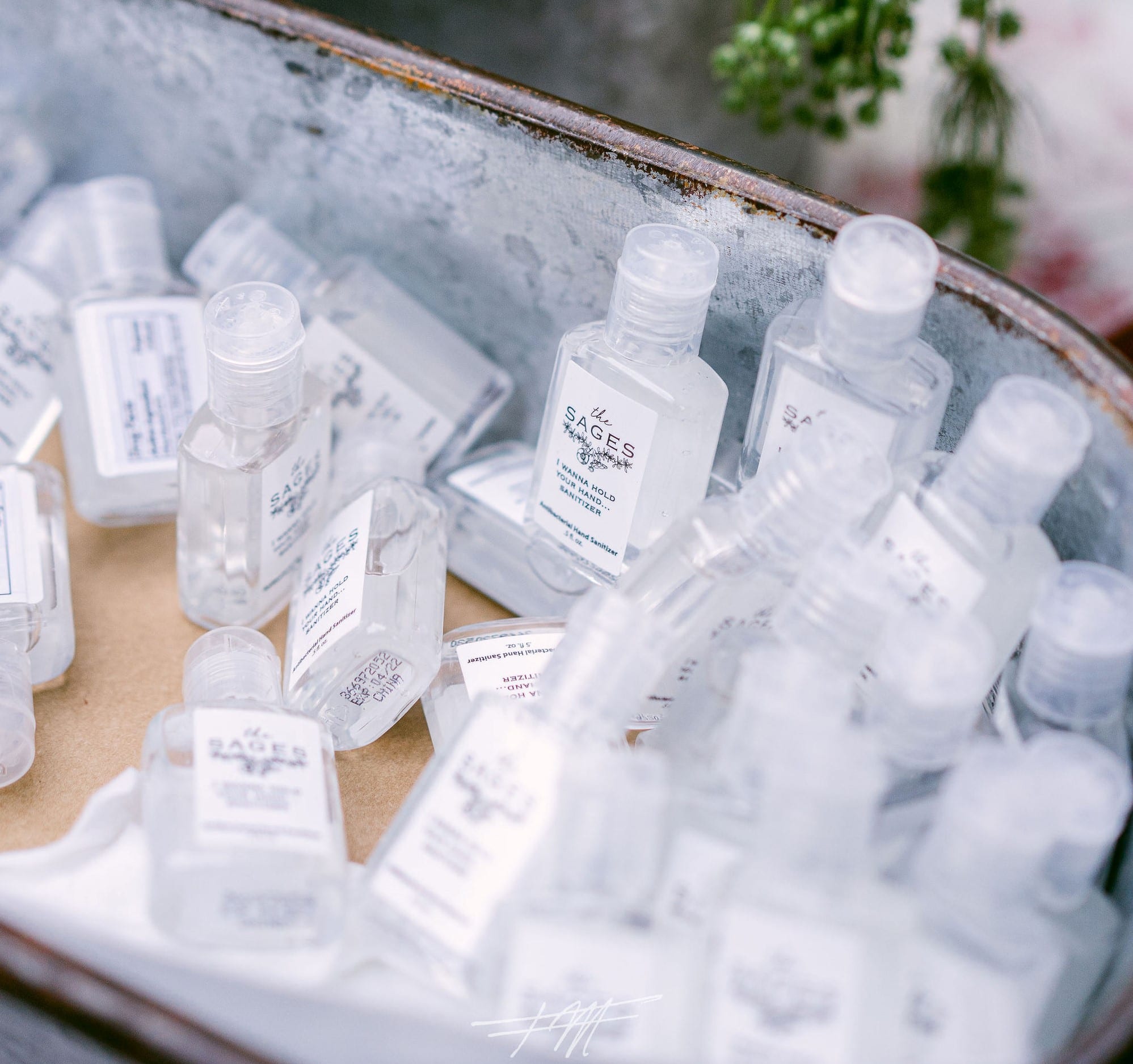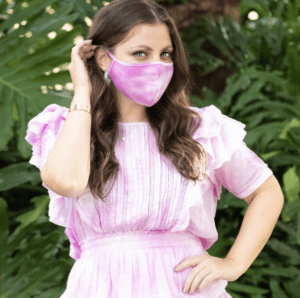 3. QUALITY OVER QUANTITY
With a small guest count, now is the time to splurge a little on various elements of your wedding to make it extra special! Take the time to perfect the "look" and "feel" of your big day, make it exactly as you envisioned!
CUSTOMIZE IT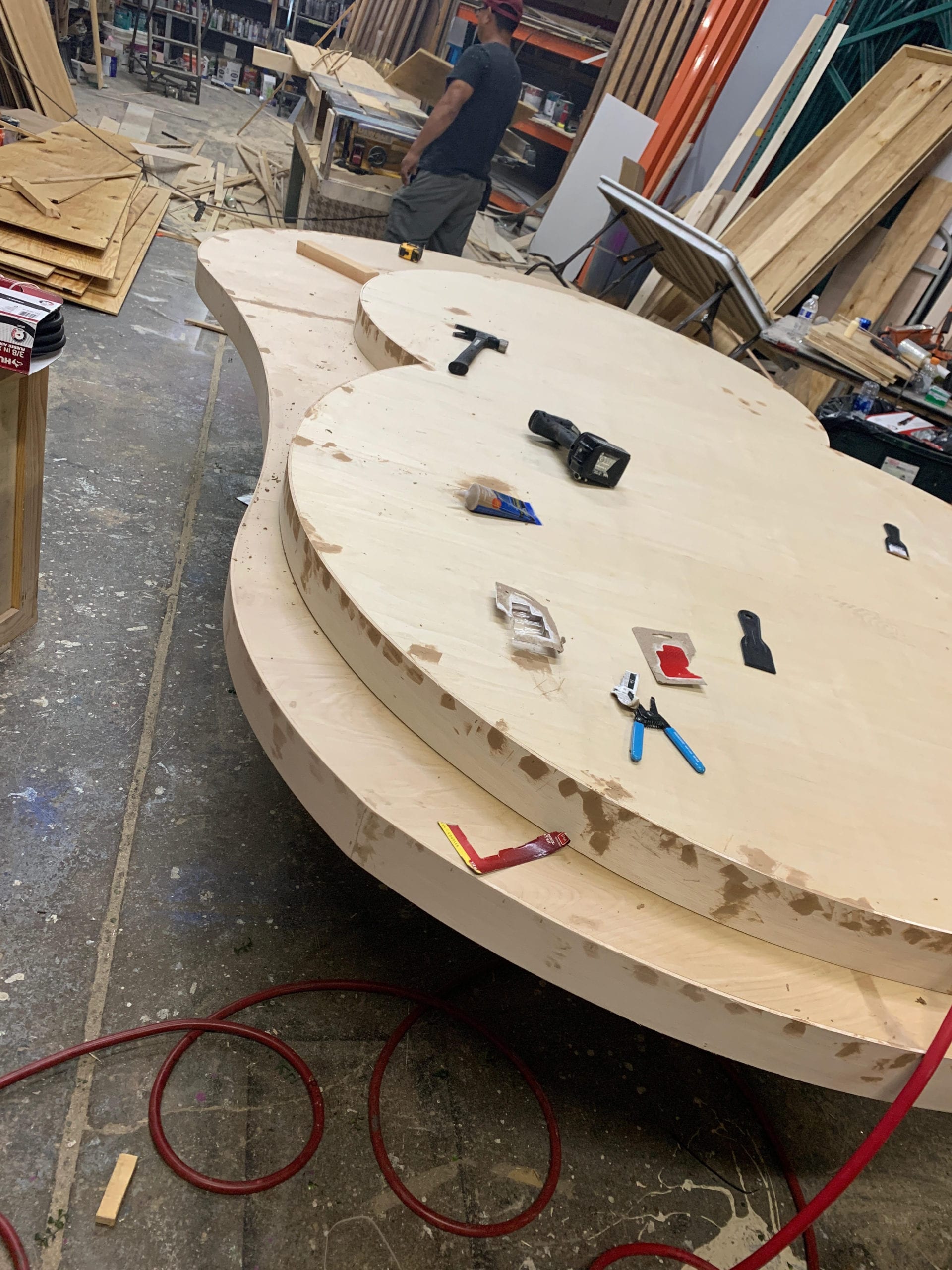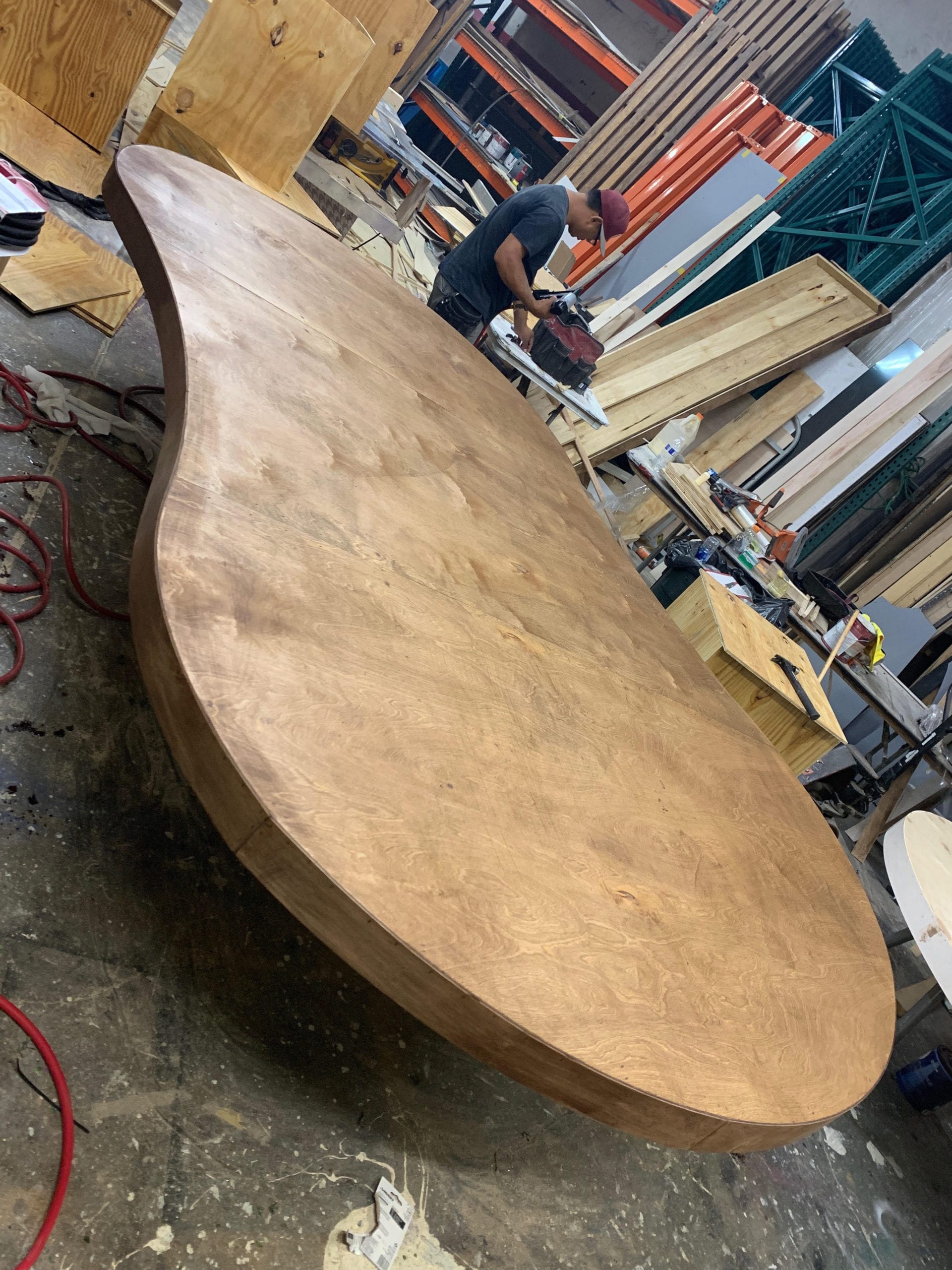 Consider getting custom tables to fit your backyard space to perfection! Custom staining your tables to perfectly match your rental tables would truly add great aesthetic value!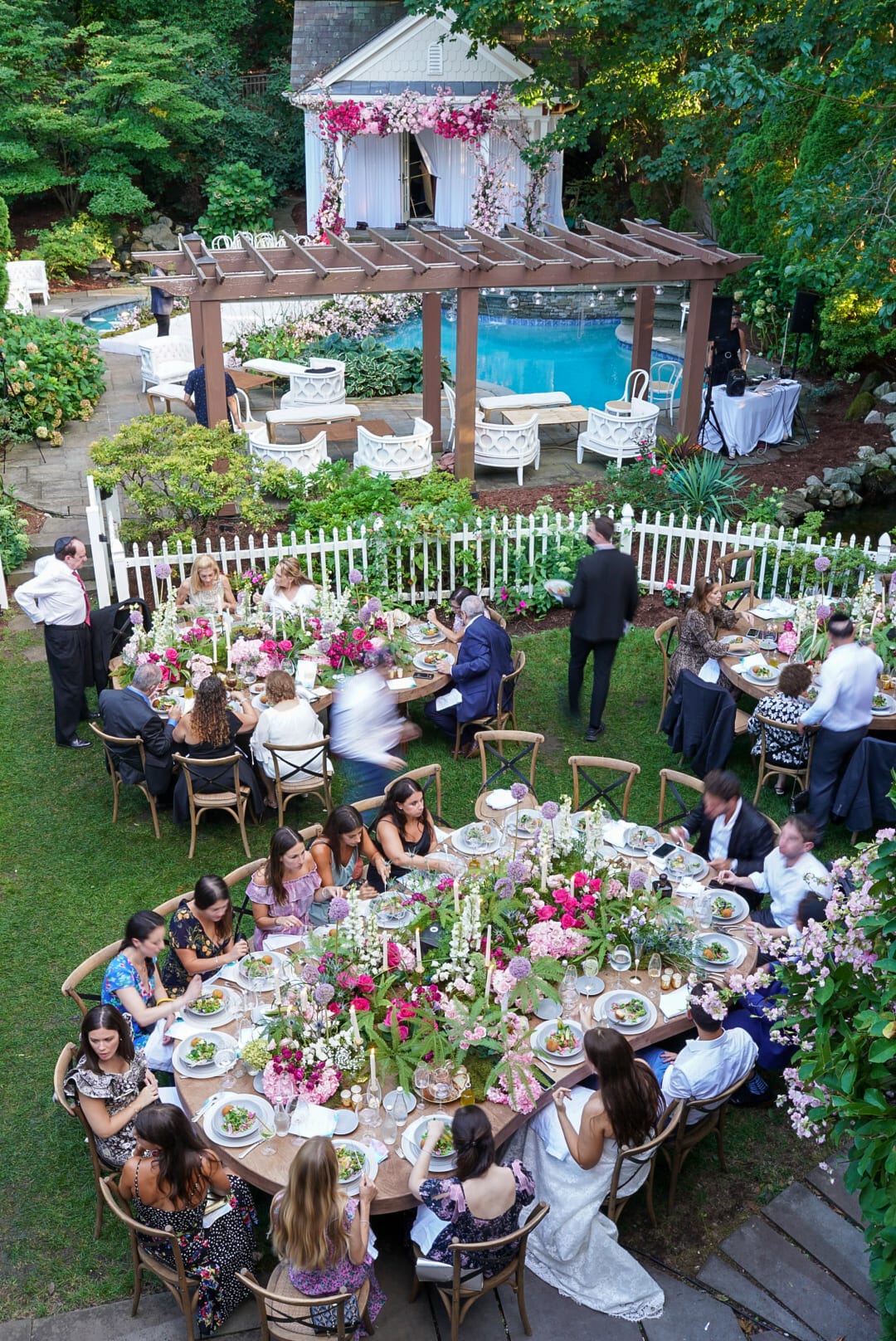 How fantastic is the outcome of these custom tables!
CARE ABOUT THE GUEST EXPERIENCE!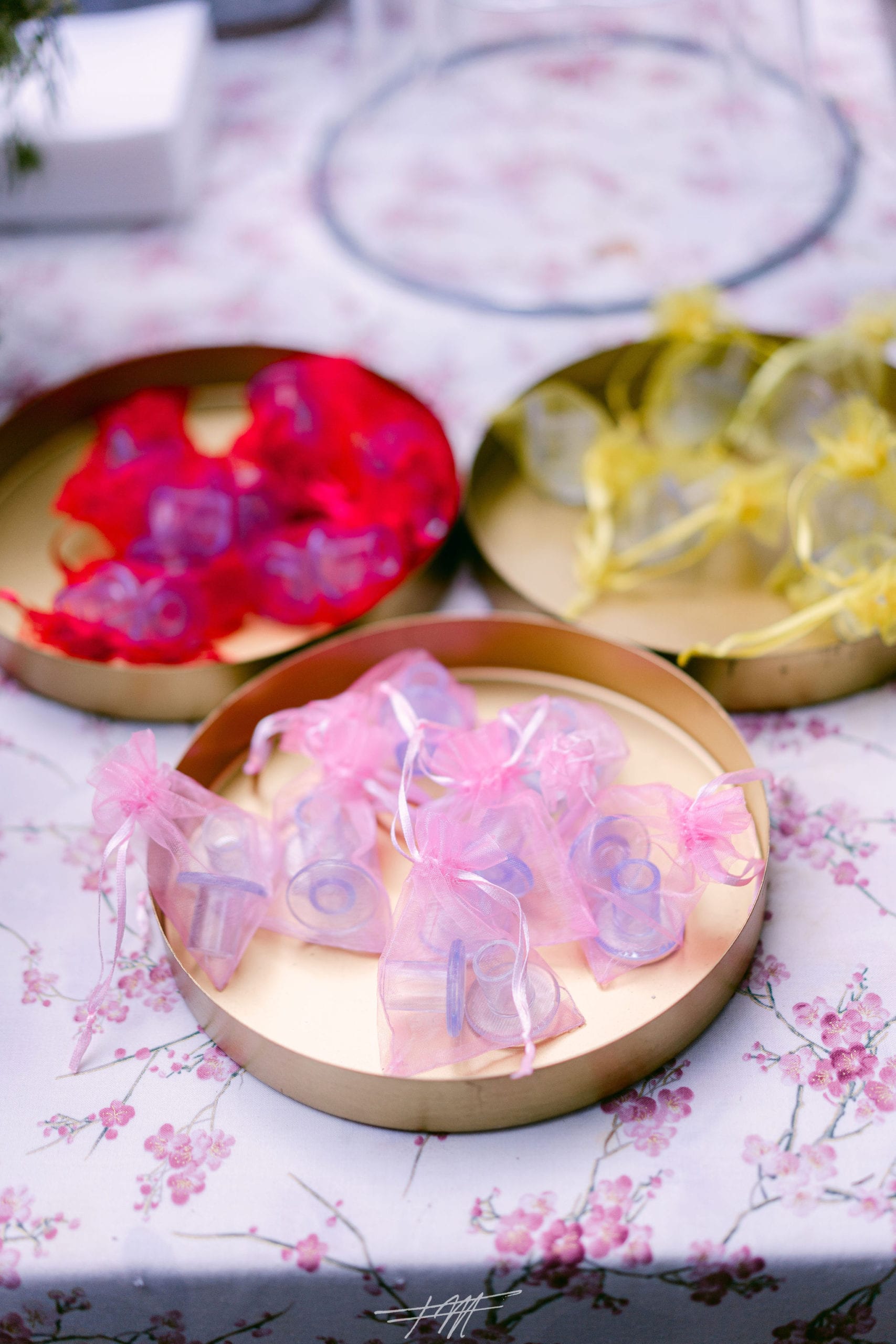 Provide your guests what they want before they even know they want it! If you are doing a backyard wedding with grass, for example, provide heel protectors! They'll thank you later, trust me!
MINI THAT!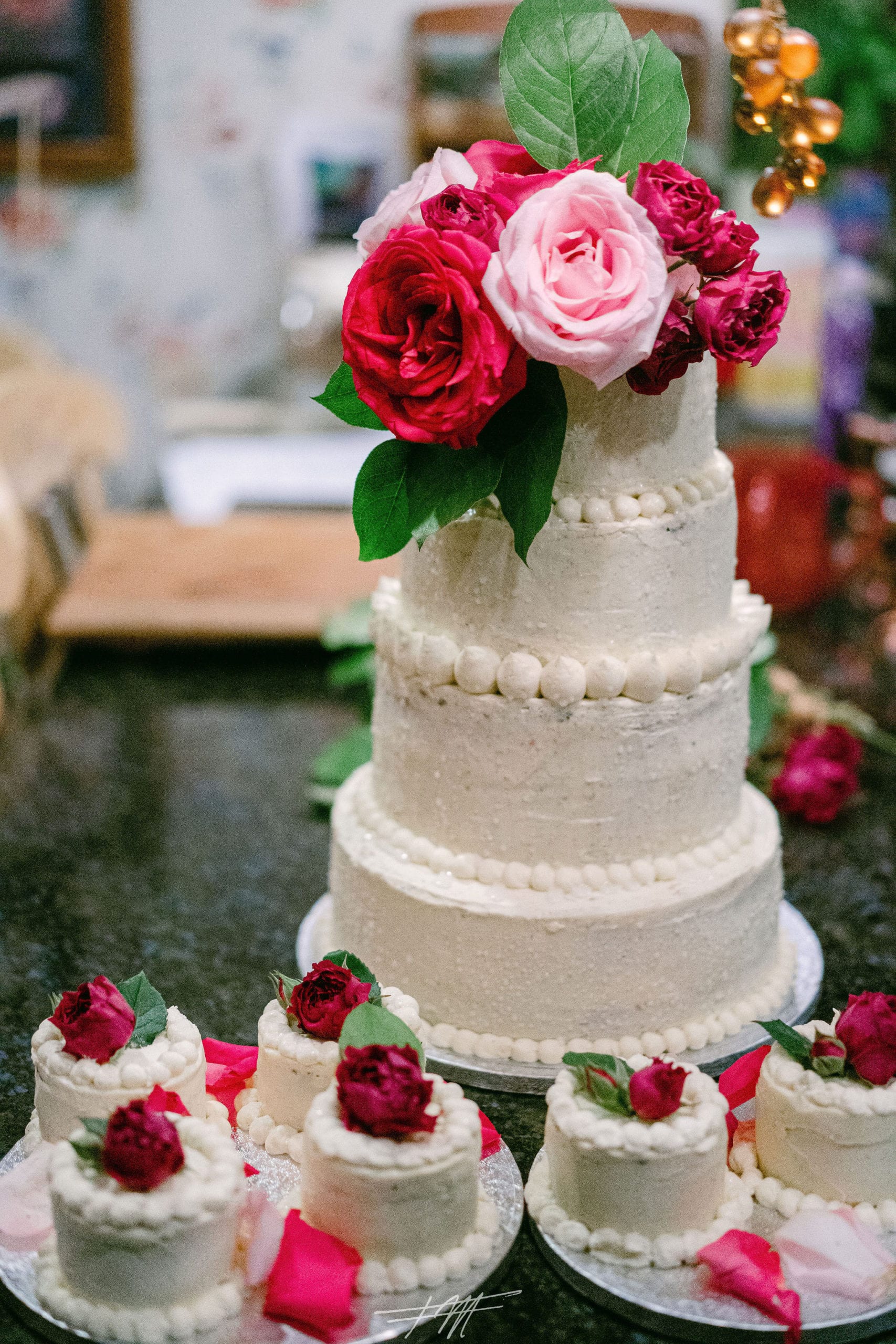 Micro Cakes! It is touchless meaning no need for the caterer to cut and handle it so in essence, it minimizes germ exposure!
MORE S'MORES!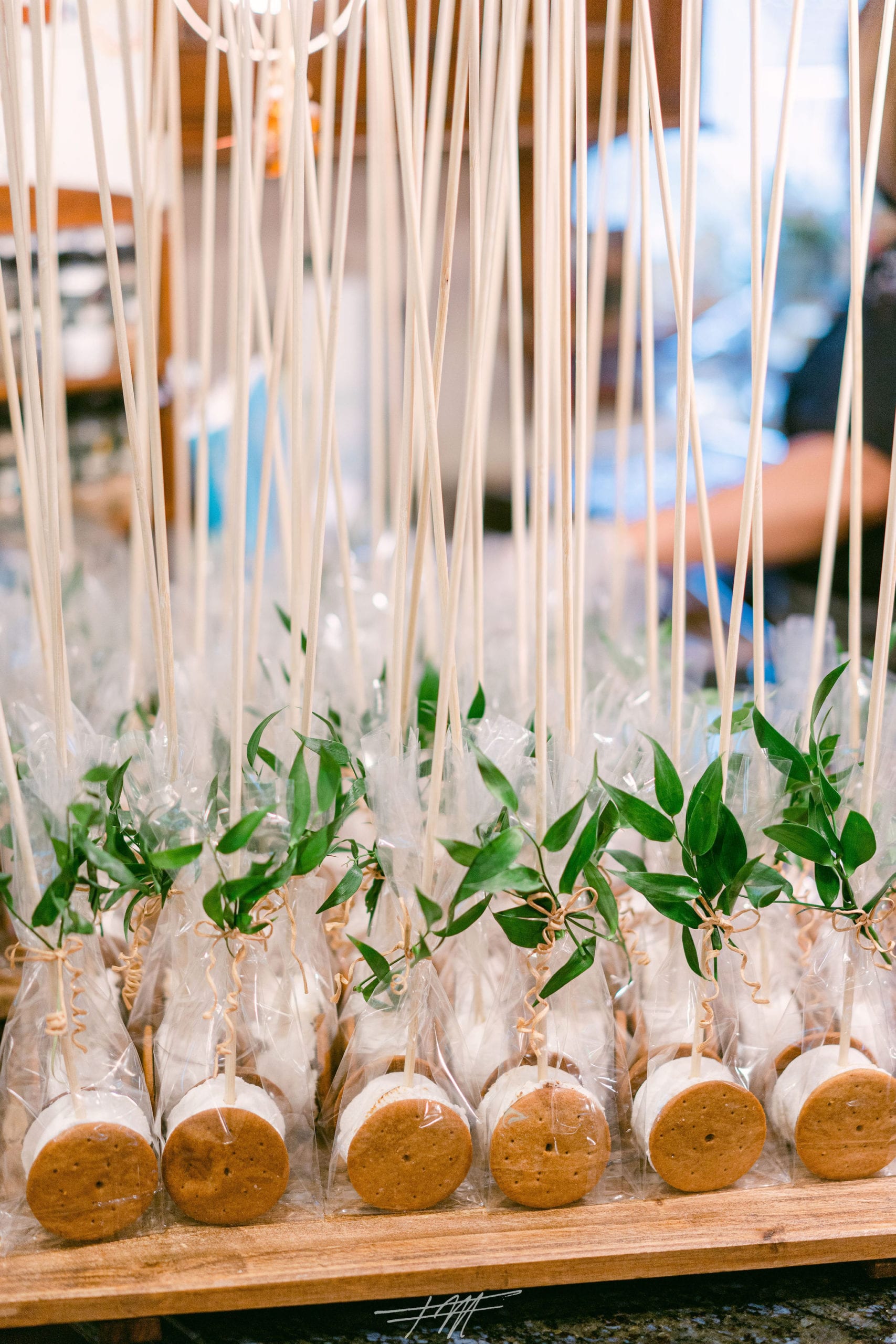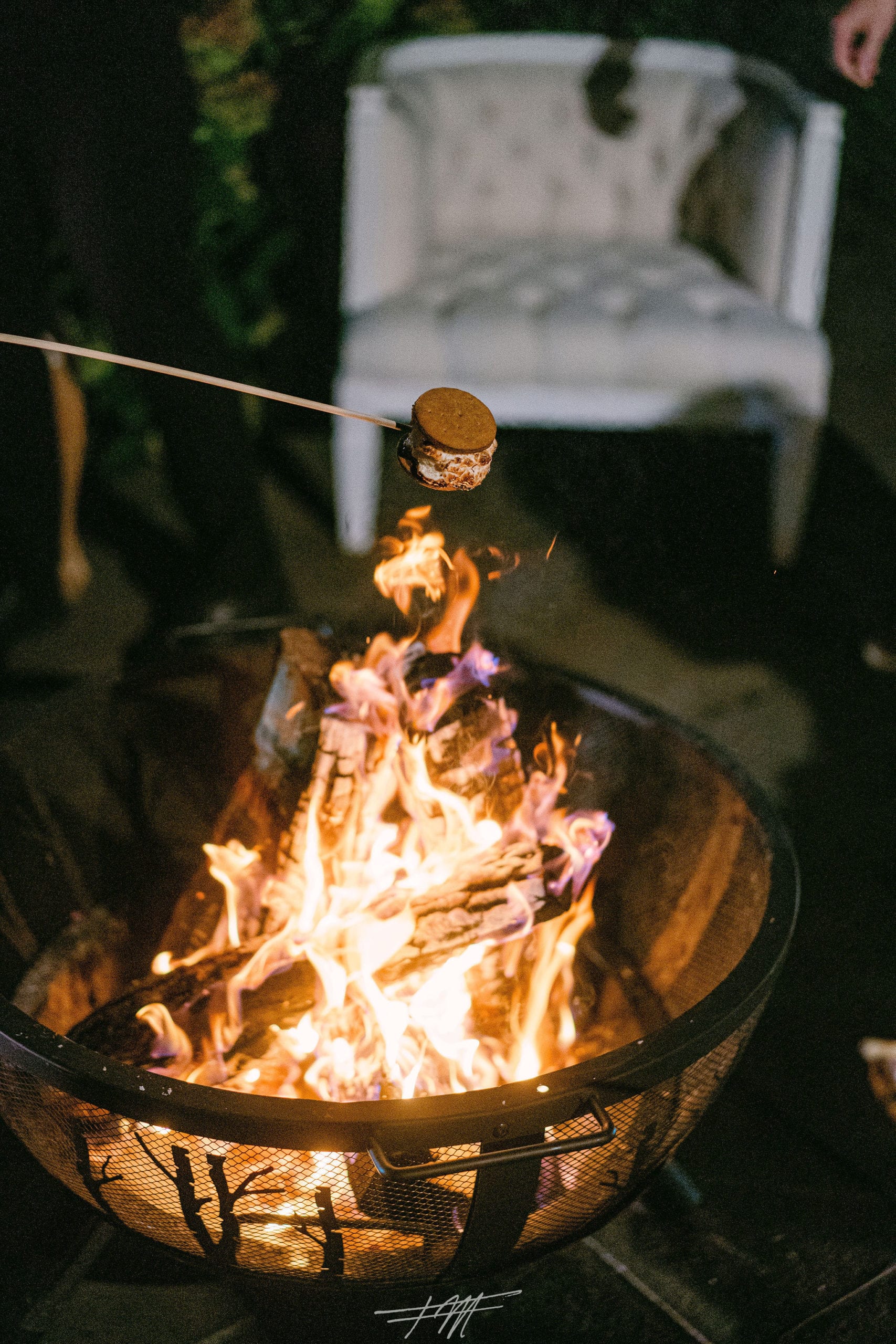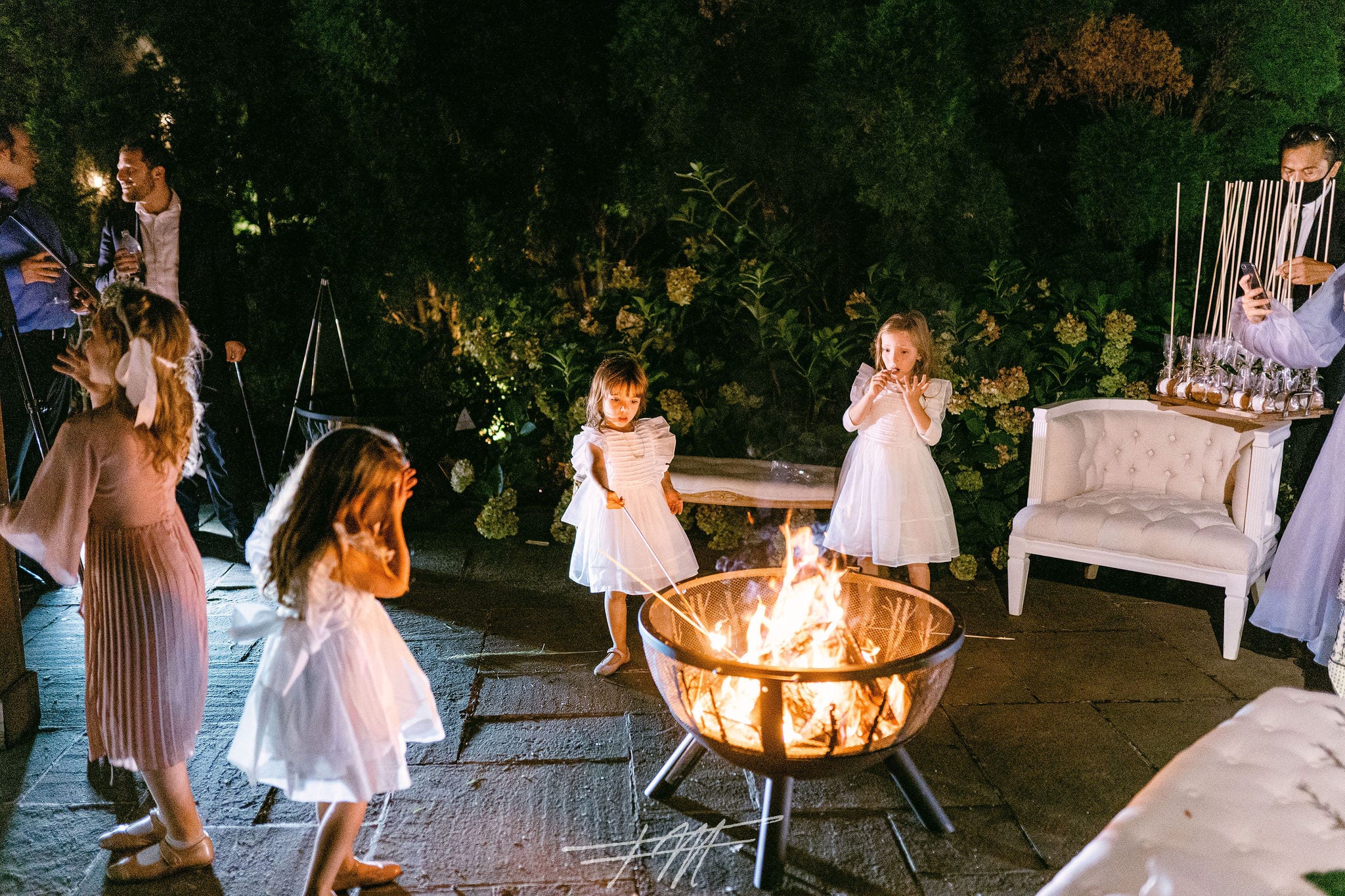 Though dancing has been limited for now during covid, create memorable moments with your guests such as late night s'mores! They're not only yummy but also make for great bonding!
4. SOCIAL DISTANCE!
With the pandemic, your guests may be a little rusty with social gatherings so make sure to space out your ceremony seating unless you have all been quarantining together.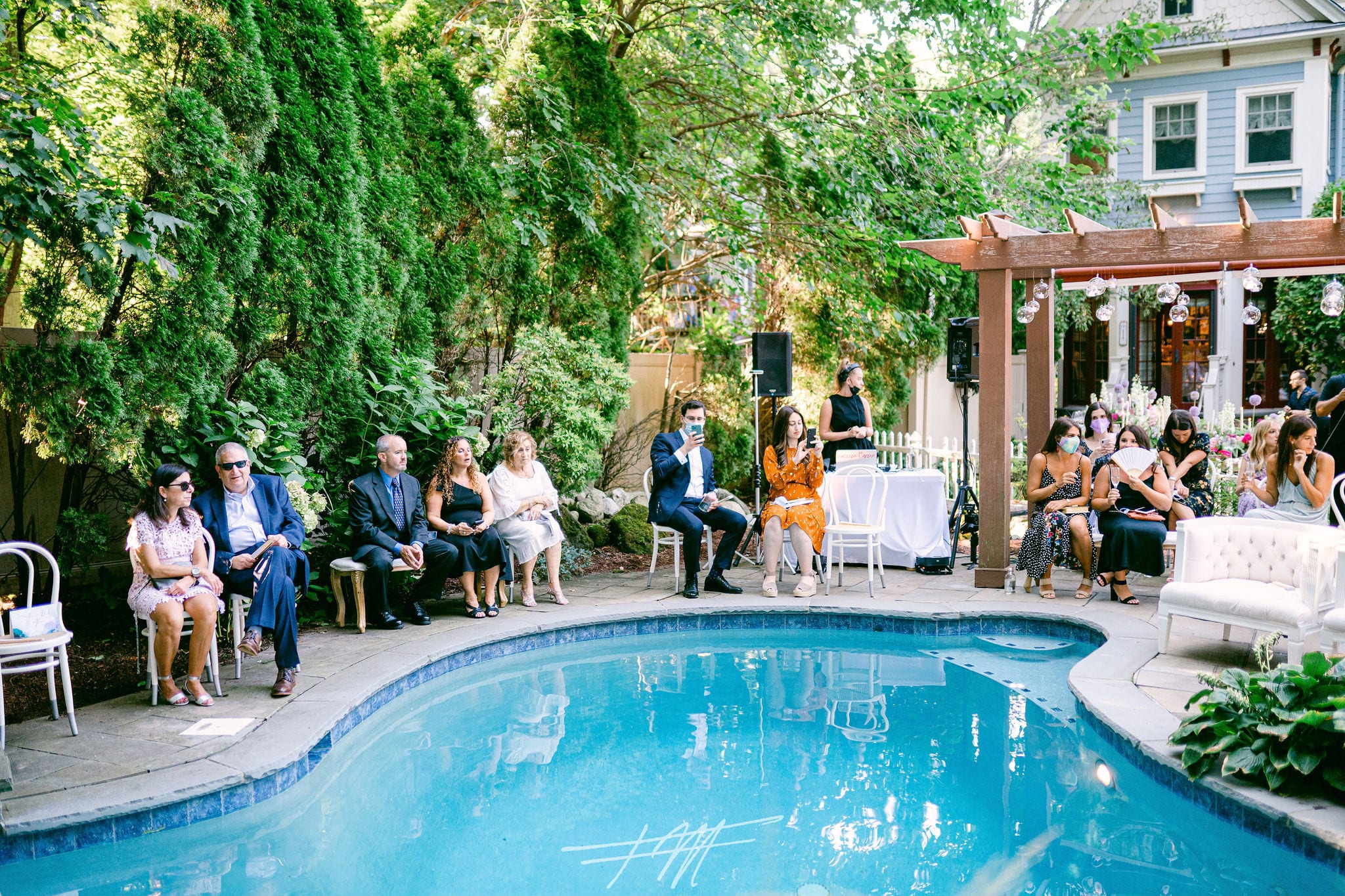 Spread Ceremony Chairs apart to encourage social distancing
5. LAISSEZ-FAIRE! Don't try to control every minute of your event timeline given it being a home wedding with immediate family and/or super close friends. Keep it chill and let things flow as they may…you'll be surprised at how good it will feel being part of the whole experience versus being uptight about each happening. Let it flow, let if flow, let if flow!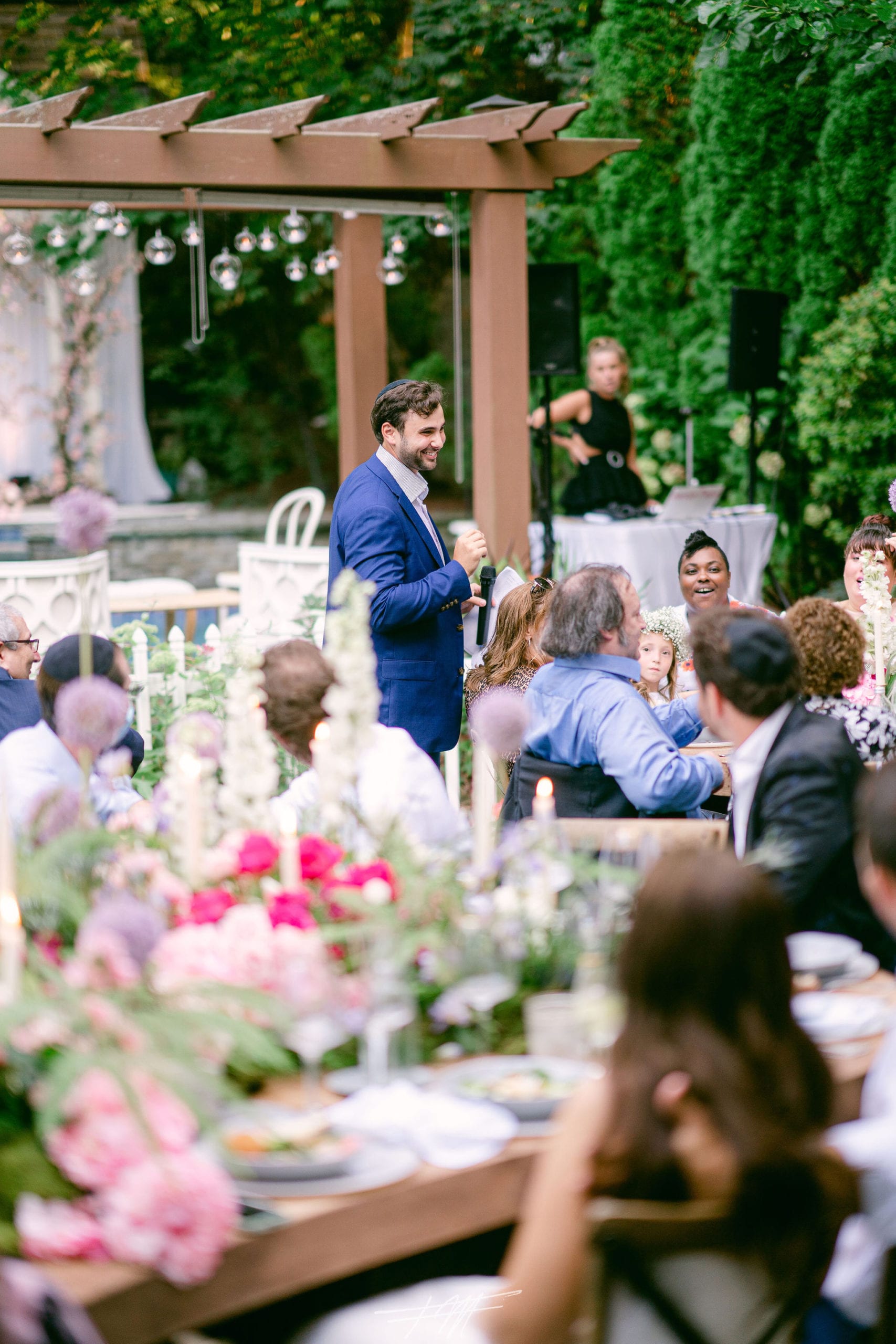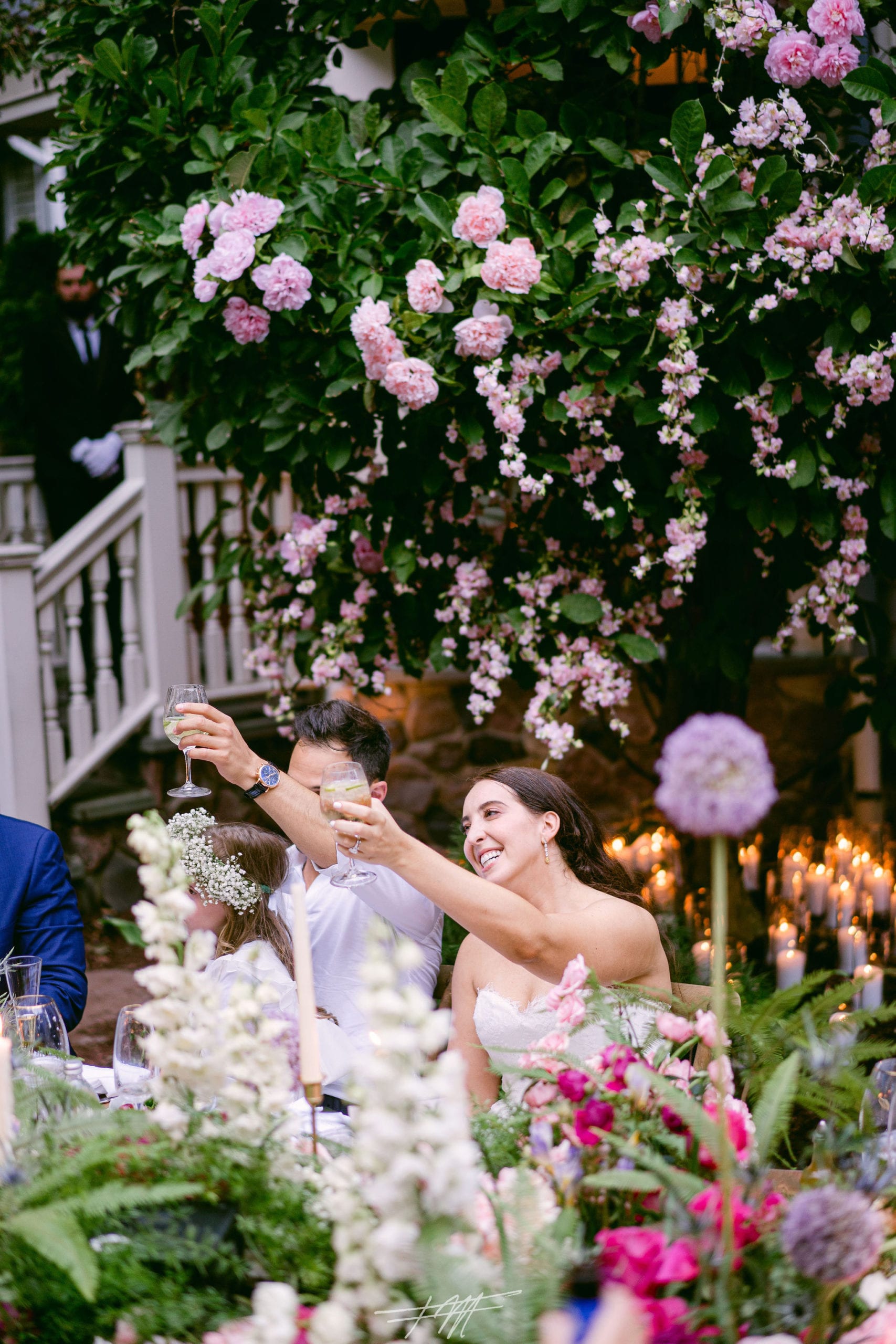 Make it open mic! Those who are in attendance are part of your circle of trust so let those who want to say something…say something!
DOGS ARE WELCOME!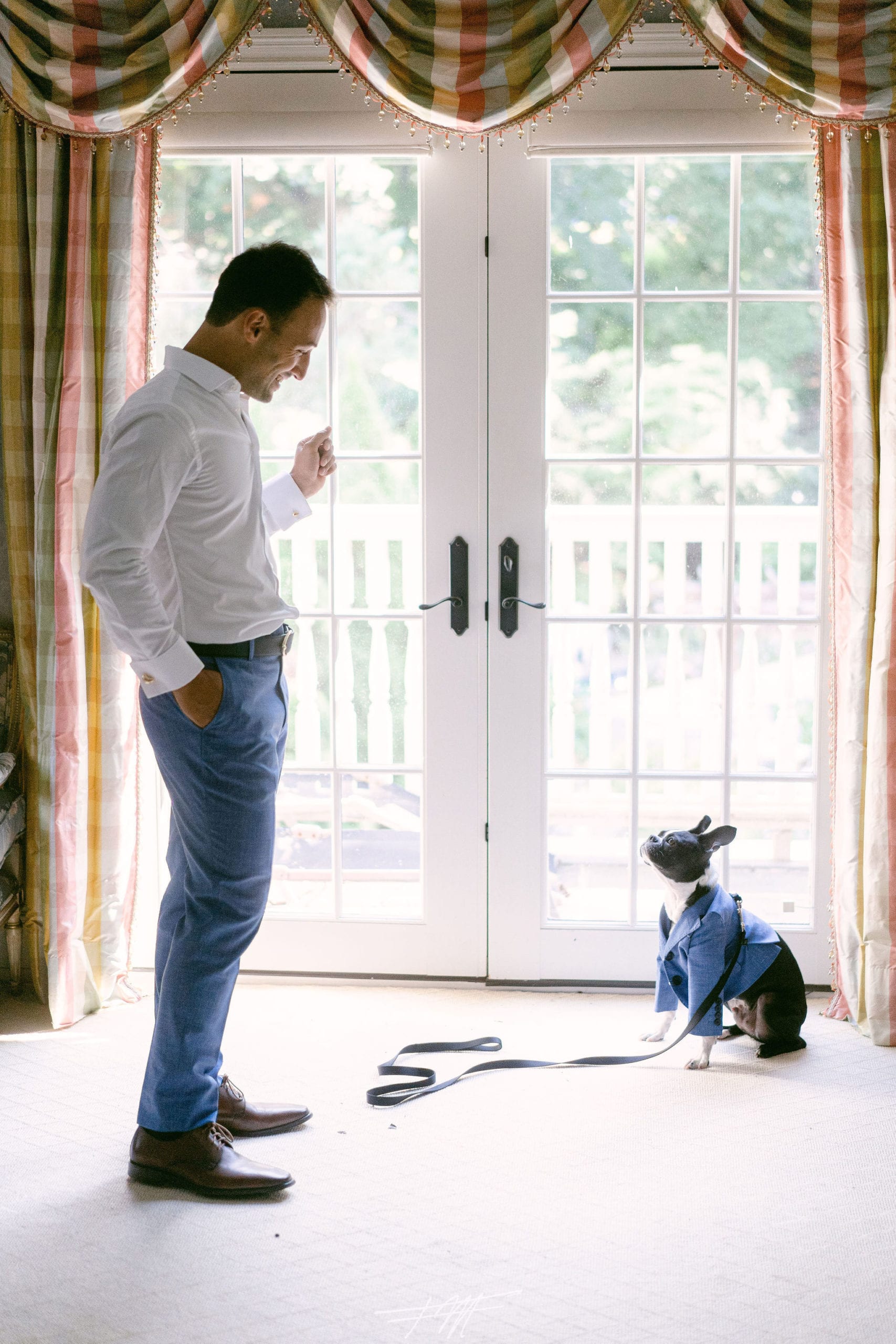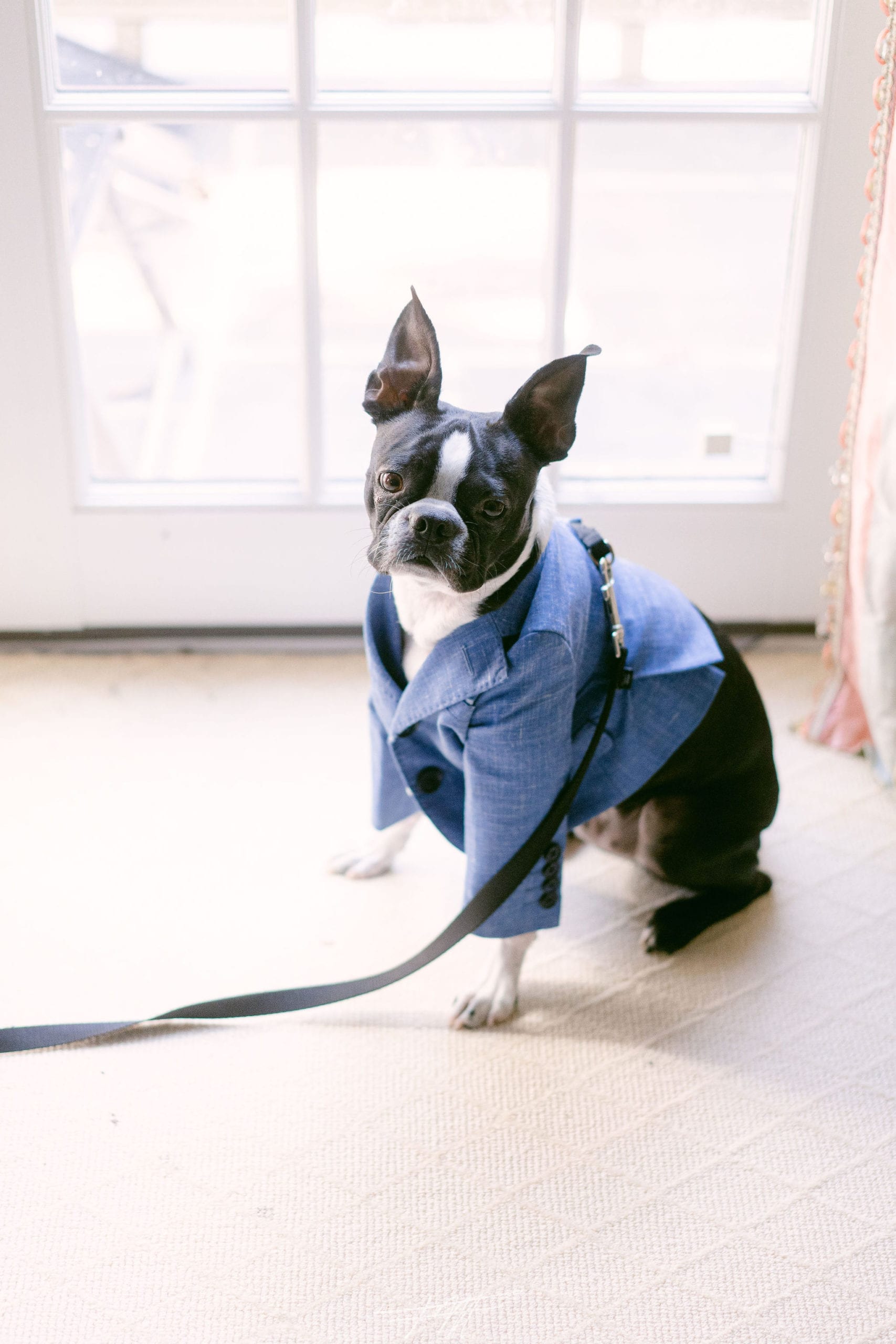 DO let your pet partake in the festivities, I mean, when will you be able to custom-design an outfit to match yours!
6. SPLURGE ON DECOR
Just because your wedding is now in your backyard does not mean you get to go minimal on the décor. In fact, it's the opposite, add amazing design elements to truly make this day as special as it would have been if you held it at your original venue! Its still your wedding day and you want to walk in to a transformed backyard to feel like you didn't "settle" despite the pandemic!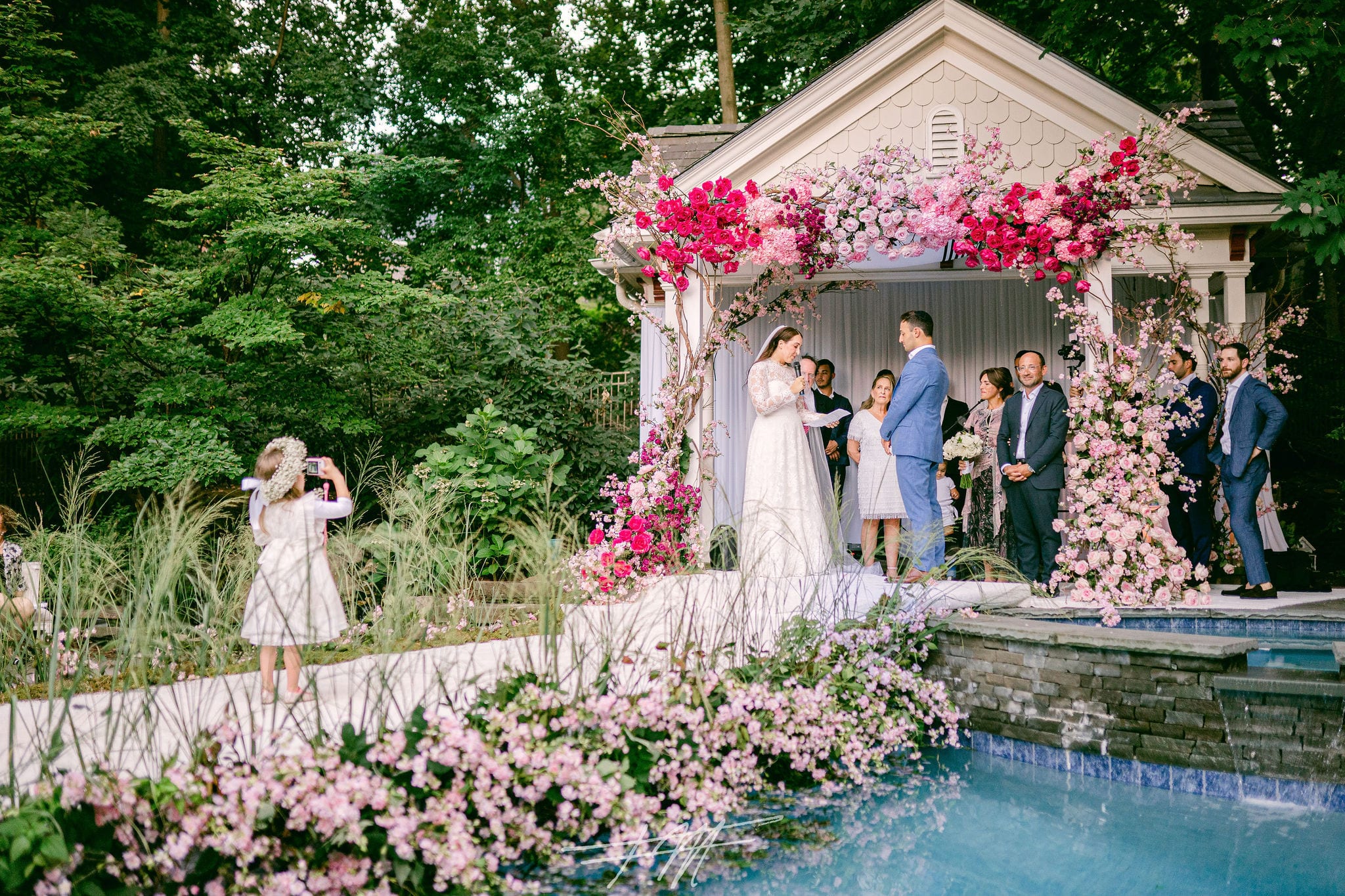 Divers went diving to build this amazing aisle across the backyard pool – It helped to create an extra chunk of real estate space that we used to build the chuppah over by the shed. Draping was added in front of the shed to neutralize that background and to create a clean aesthetic to help make the colorful florals pop even more.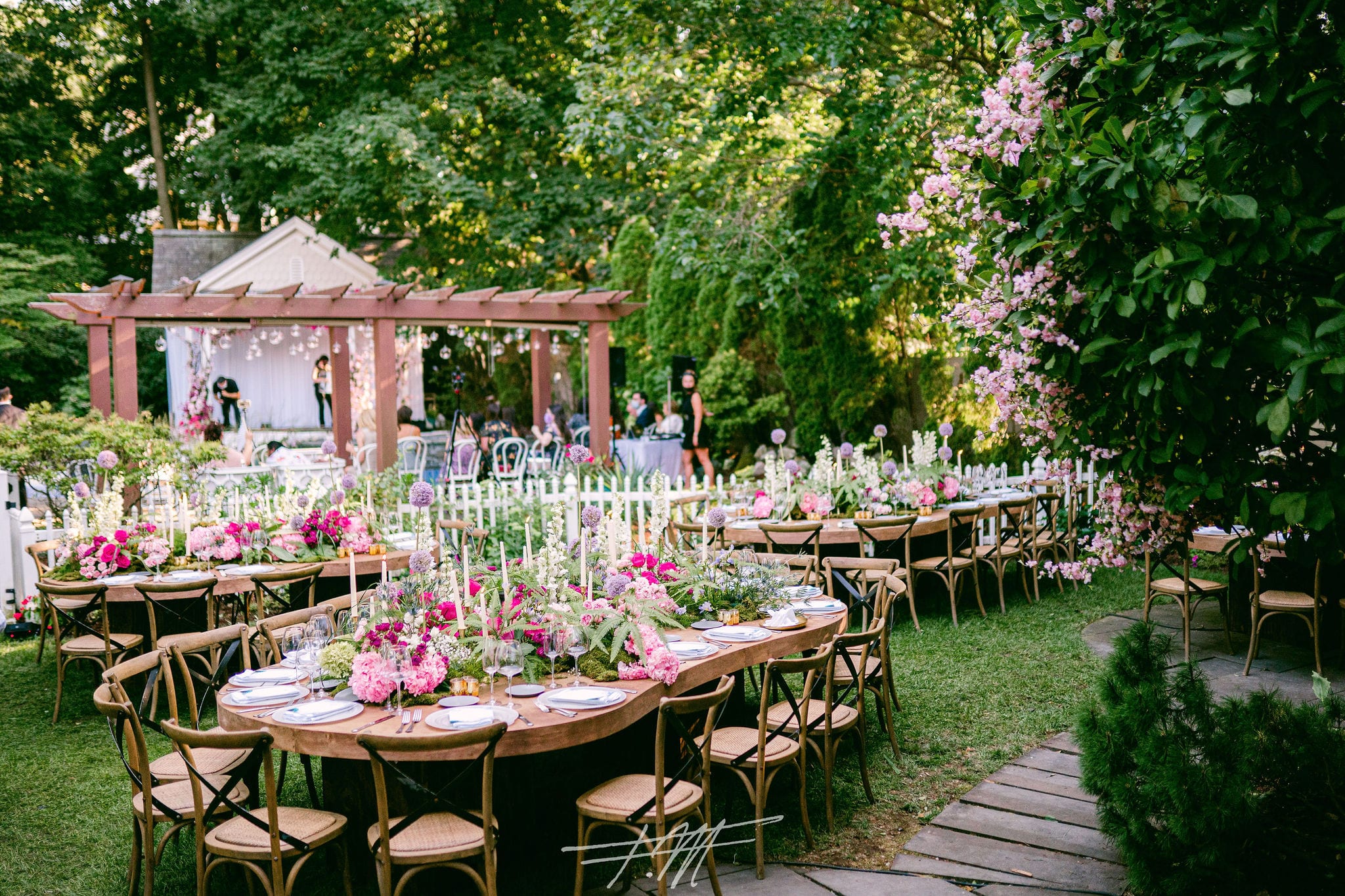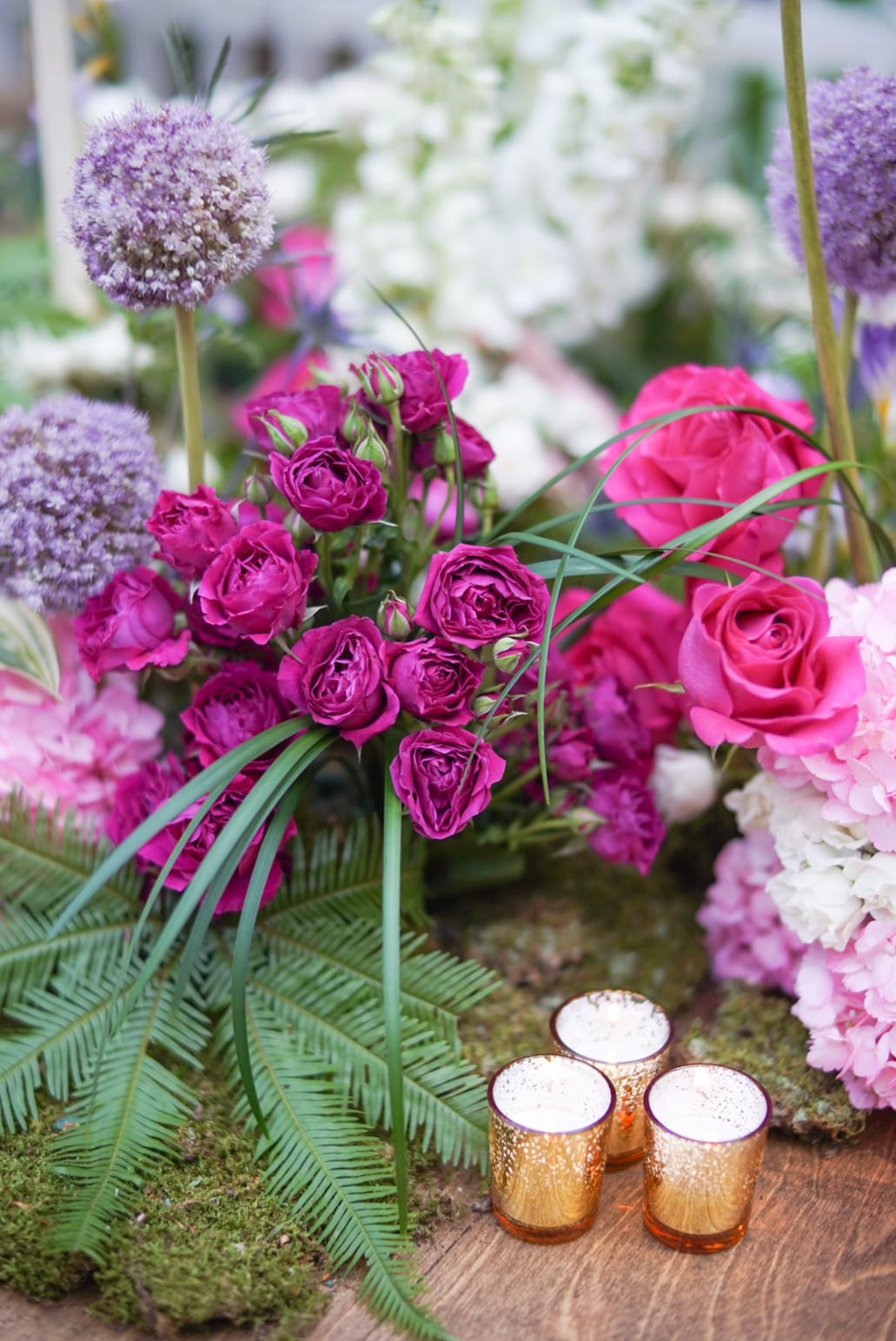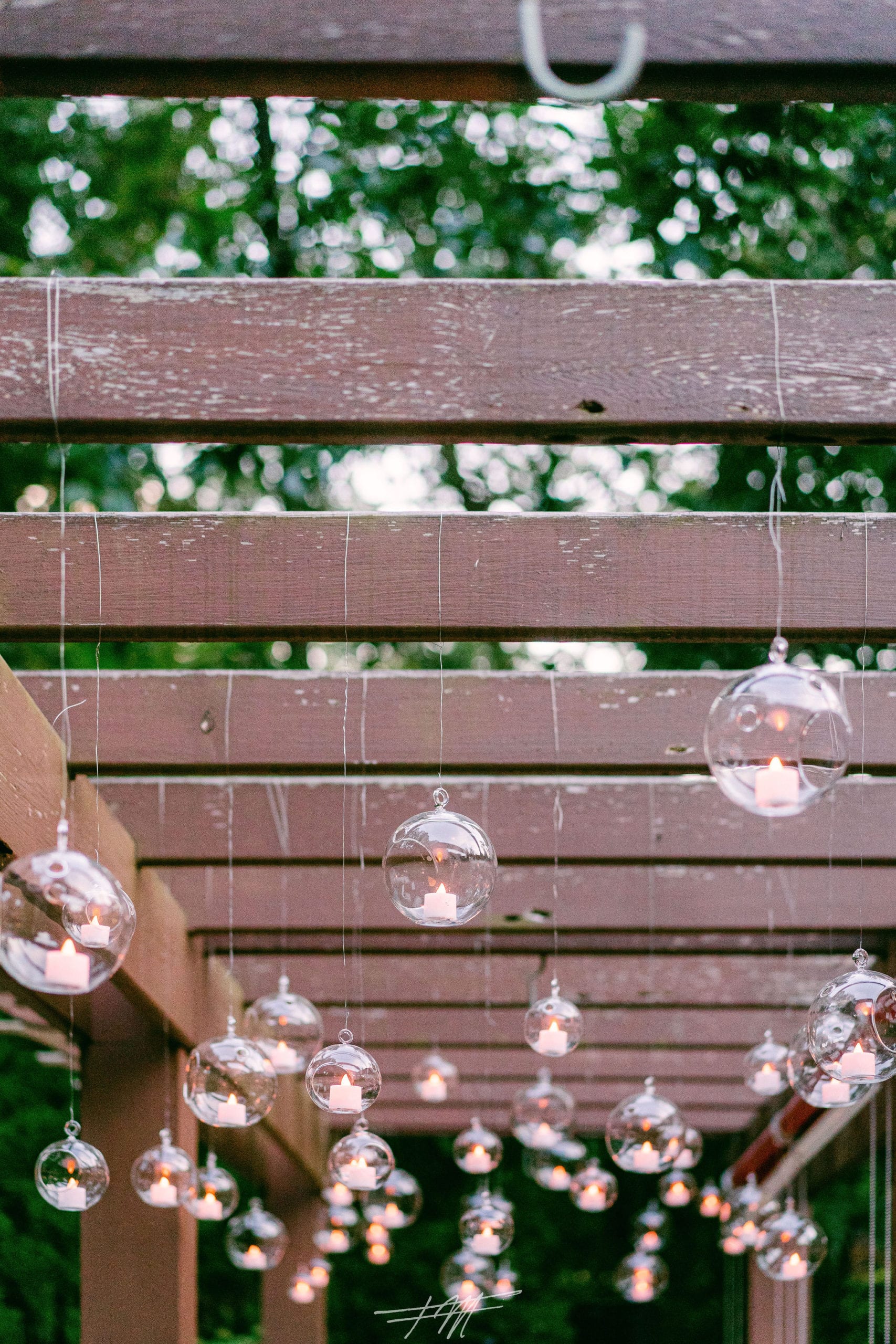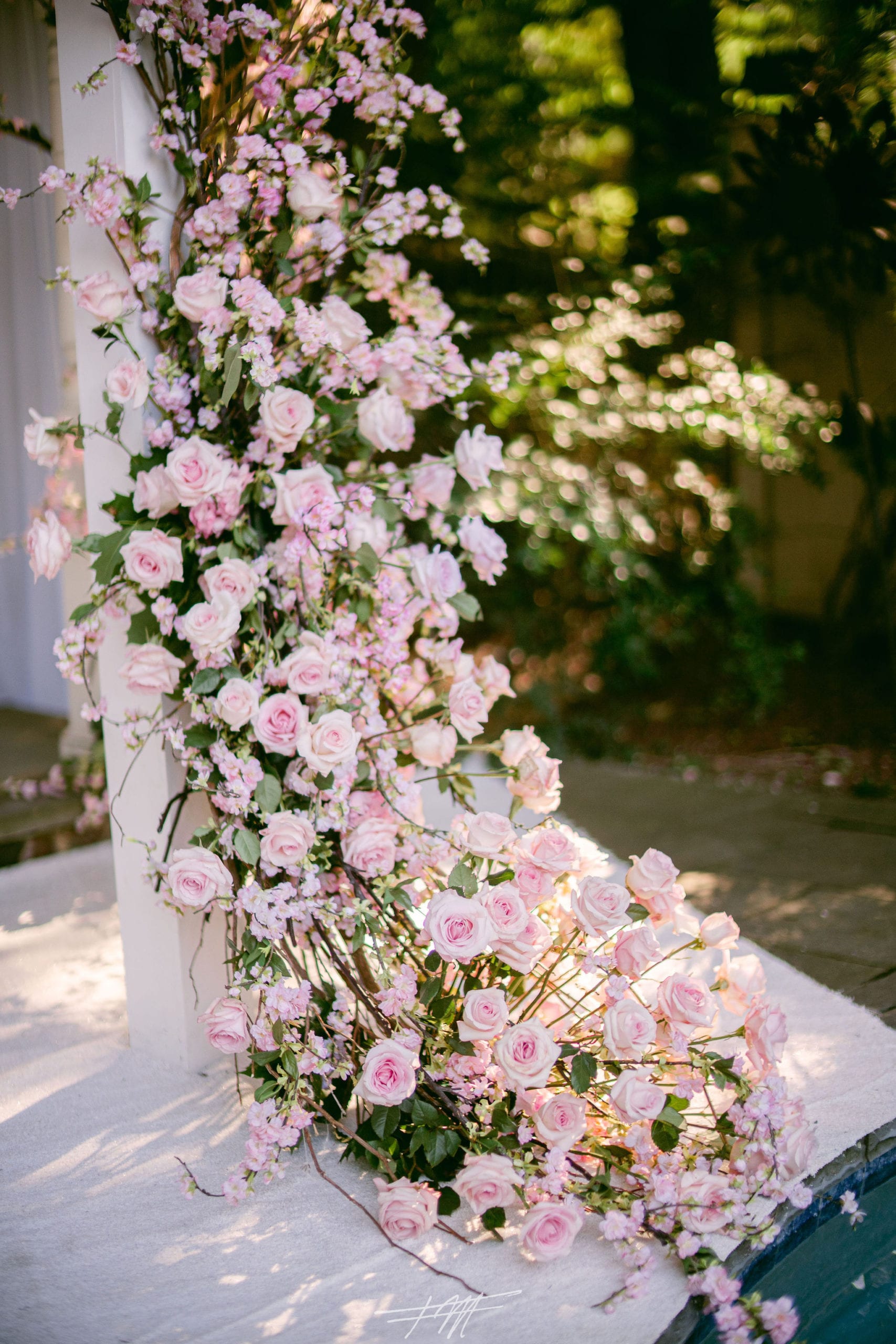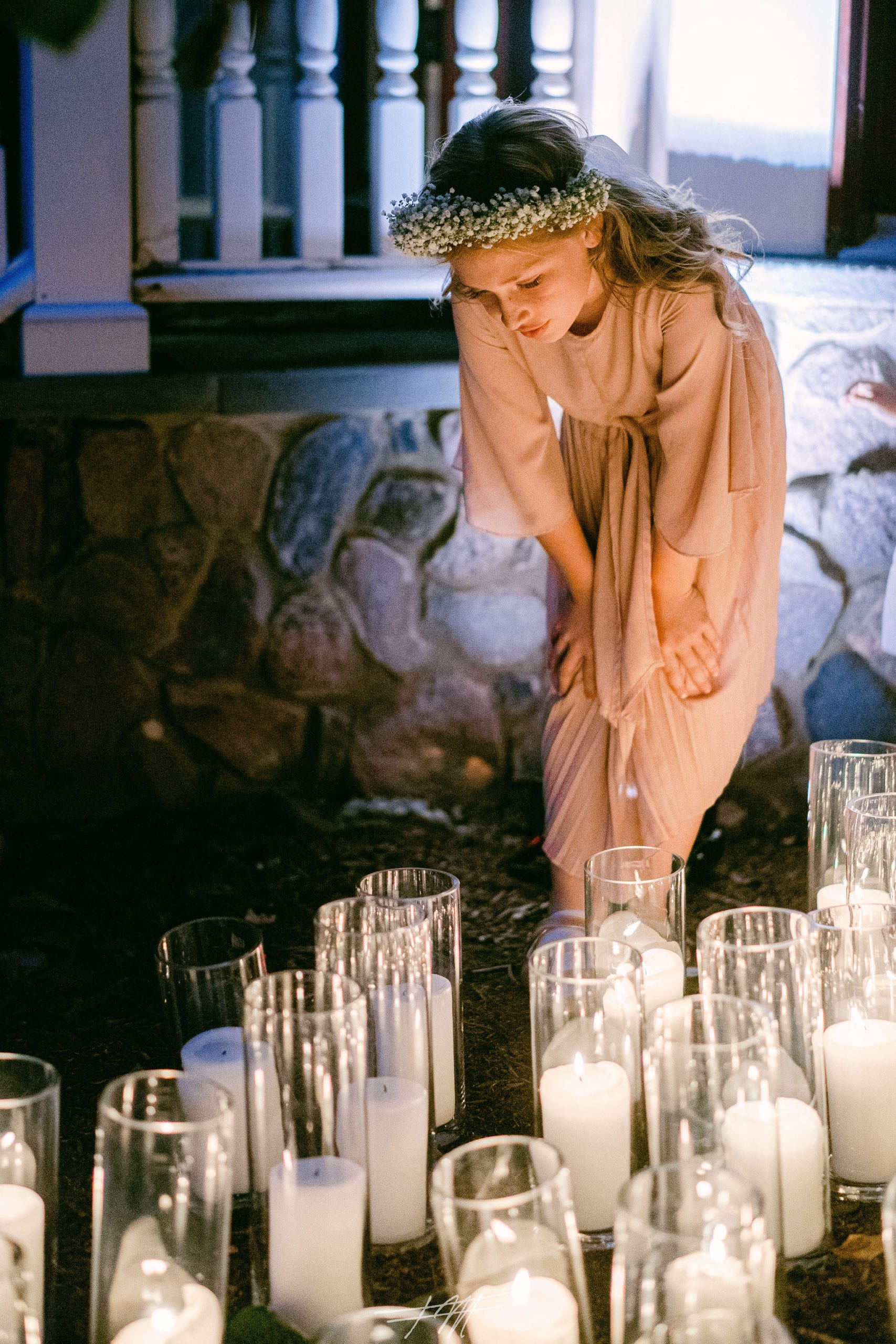 7. PLATED! PLATED! PLATED!
Keep it Plated! Many associate home events with a "family style" dining but to minimize multiple hands handling platters, plated is definitely the solution – your caterer will plate up "a la minute" meaning serving only when ready at the right given time and it will come straight to your table fast and swiftly so you can enjoy a fresh meal with the least possible germ exposure.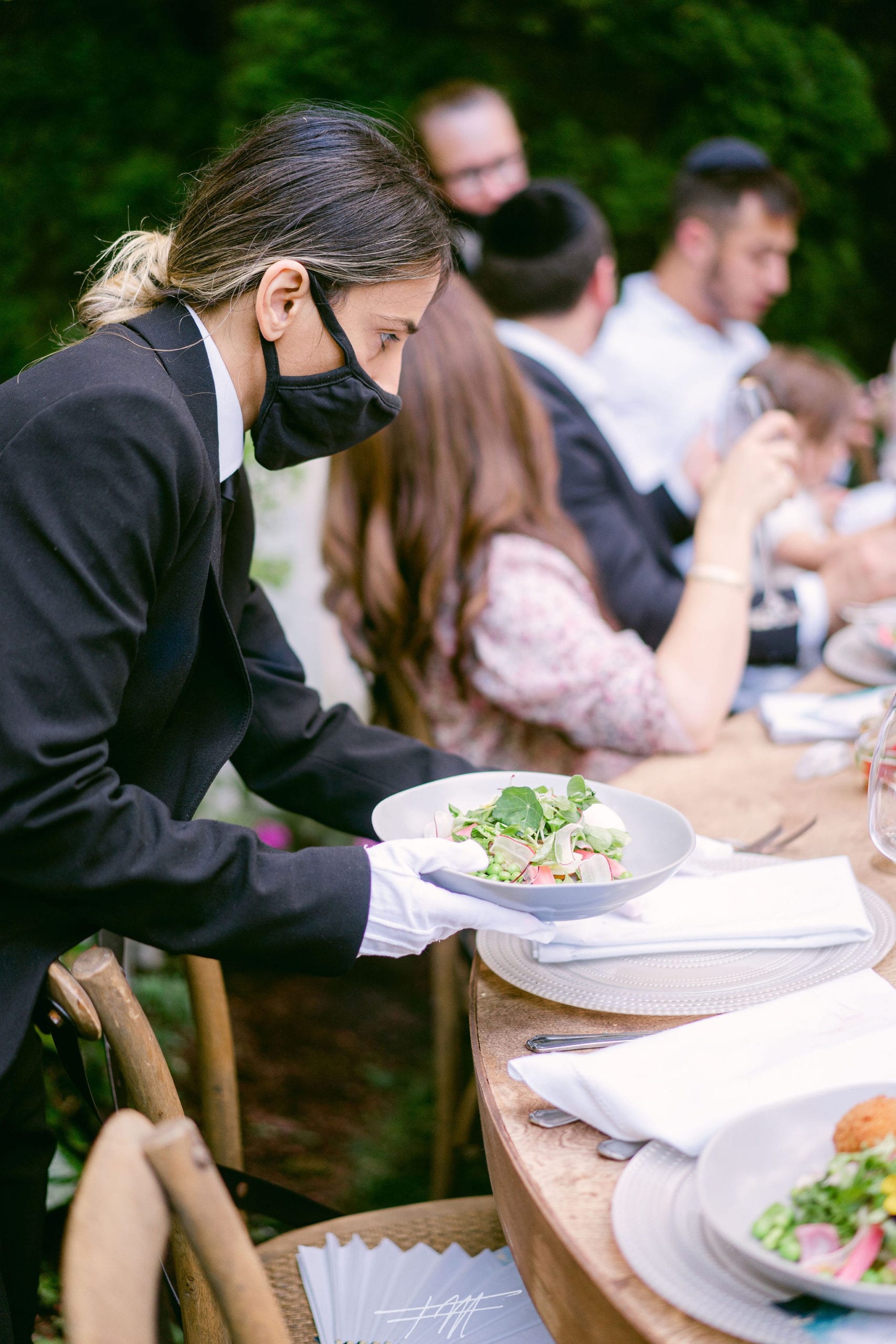 8. BAGATELLE IT!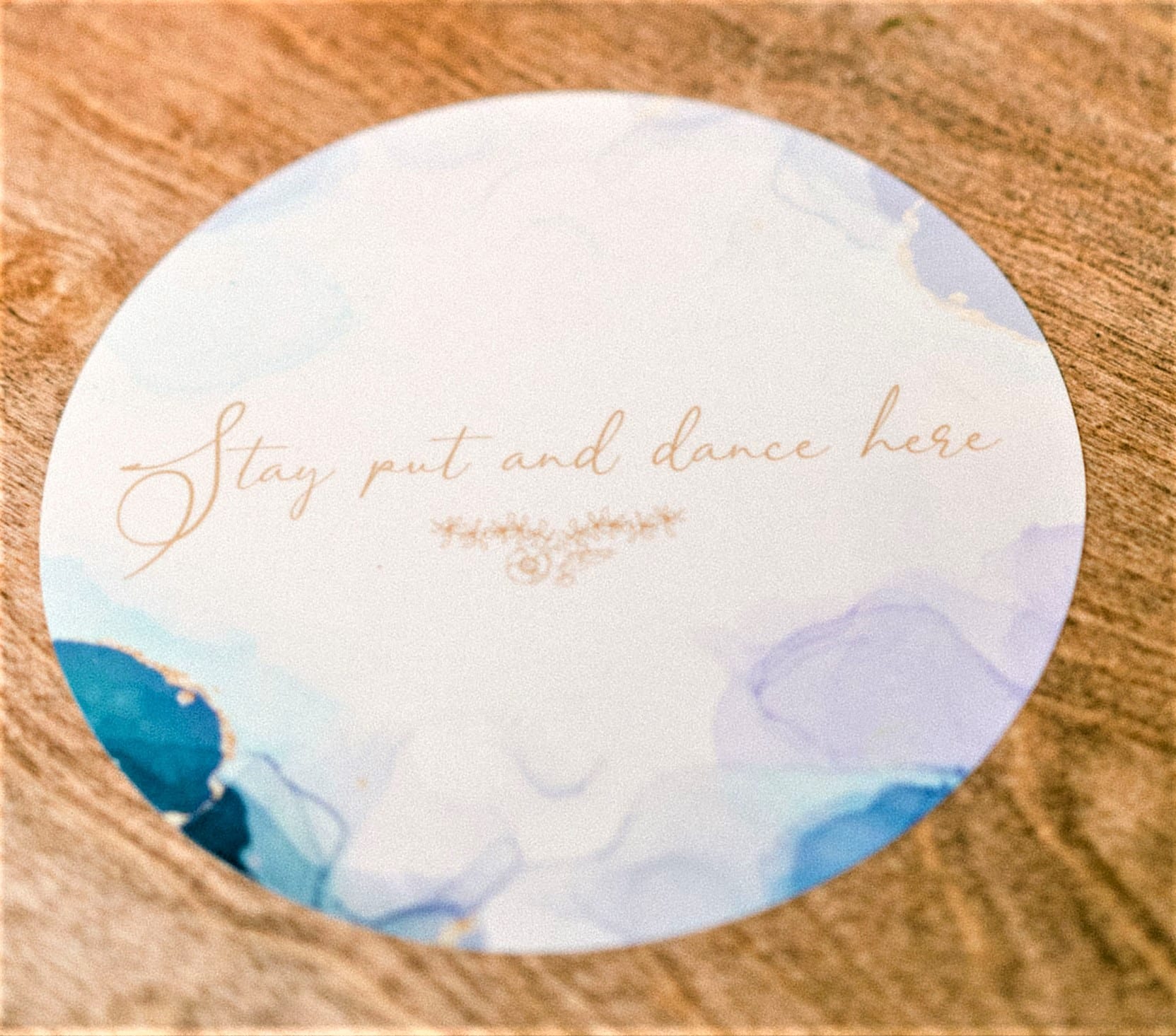 A cute way to ensure people "party" in a social distanced manner is to place decal memos under their charger plate and as the waiters clear each place setting, guests will be reminded to "stay put and dance" around their table while enjoying the music! Just because you have to "social distance" does not mean you can't party ON your seat! Add some cold spark machines hidden in your centerpieces for a surprise element, have the waiters come out as well with handheld ones and watch all of those eyes light up in awe as they sing along together high energy music! It will be LIT!!!!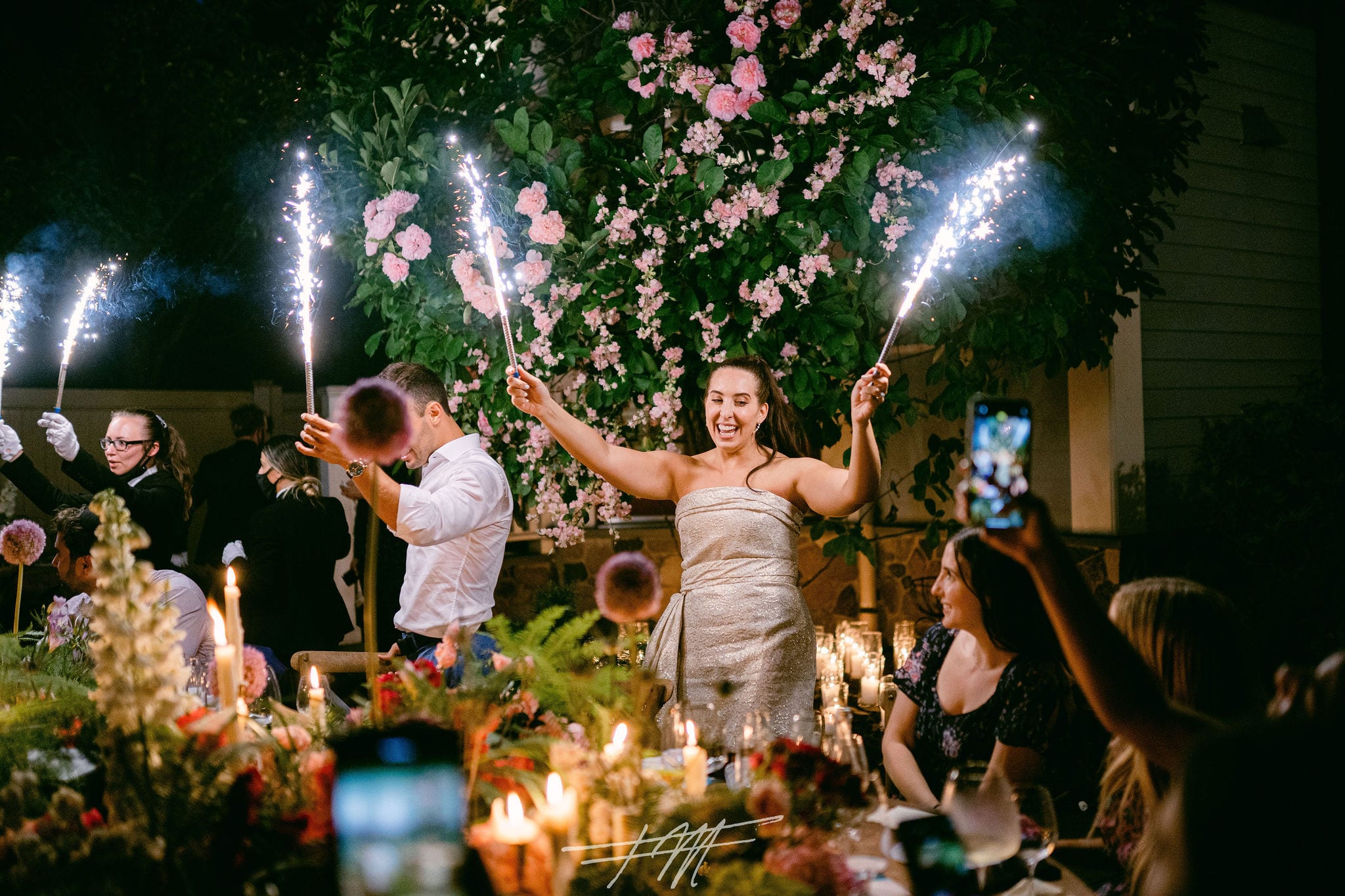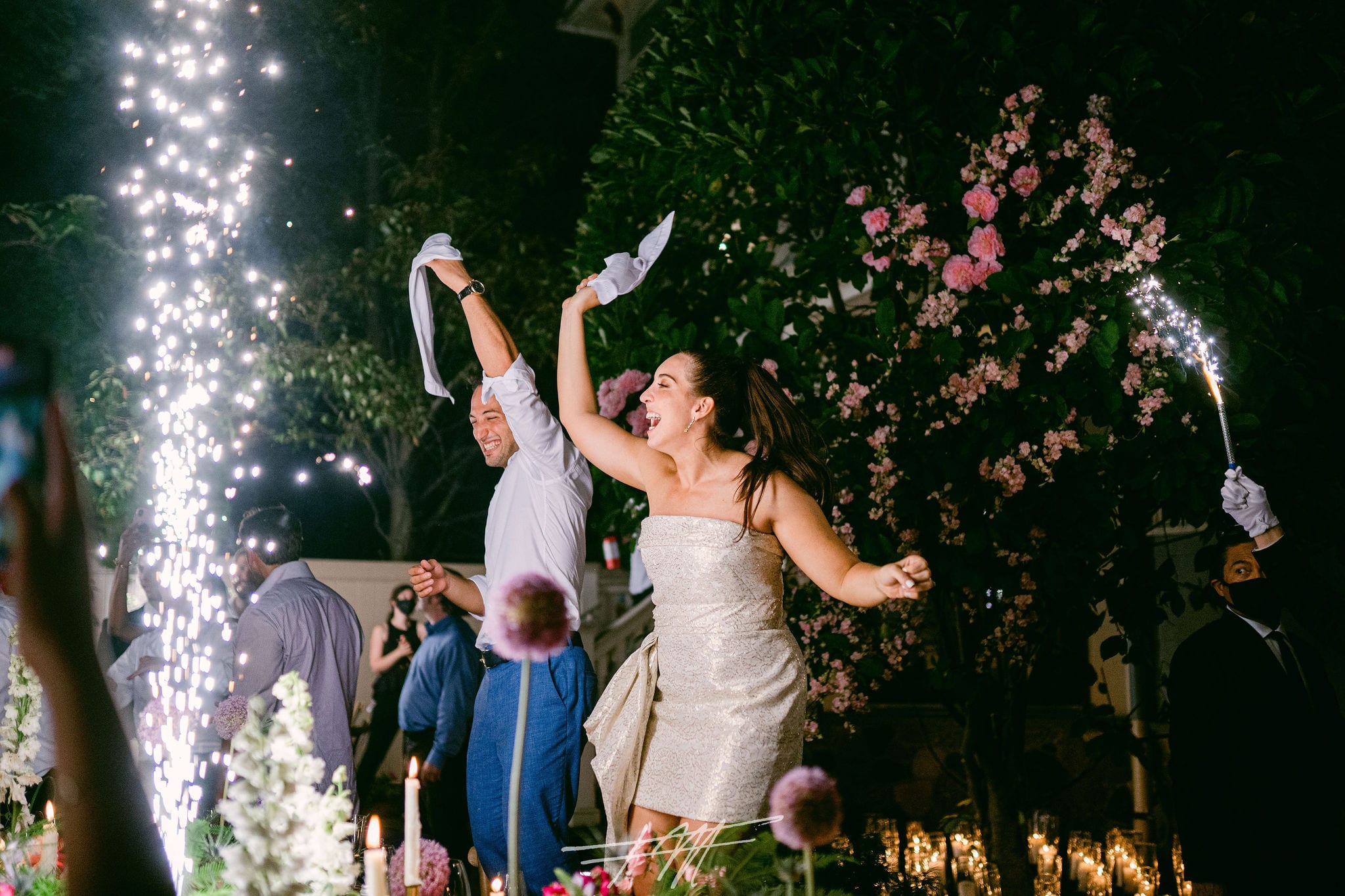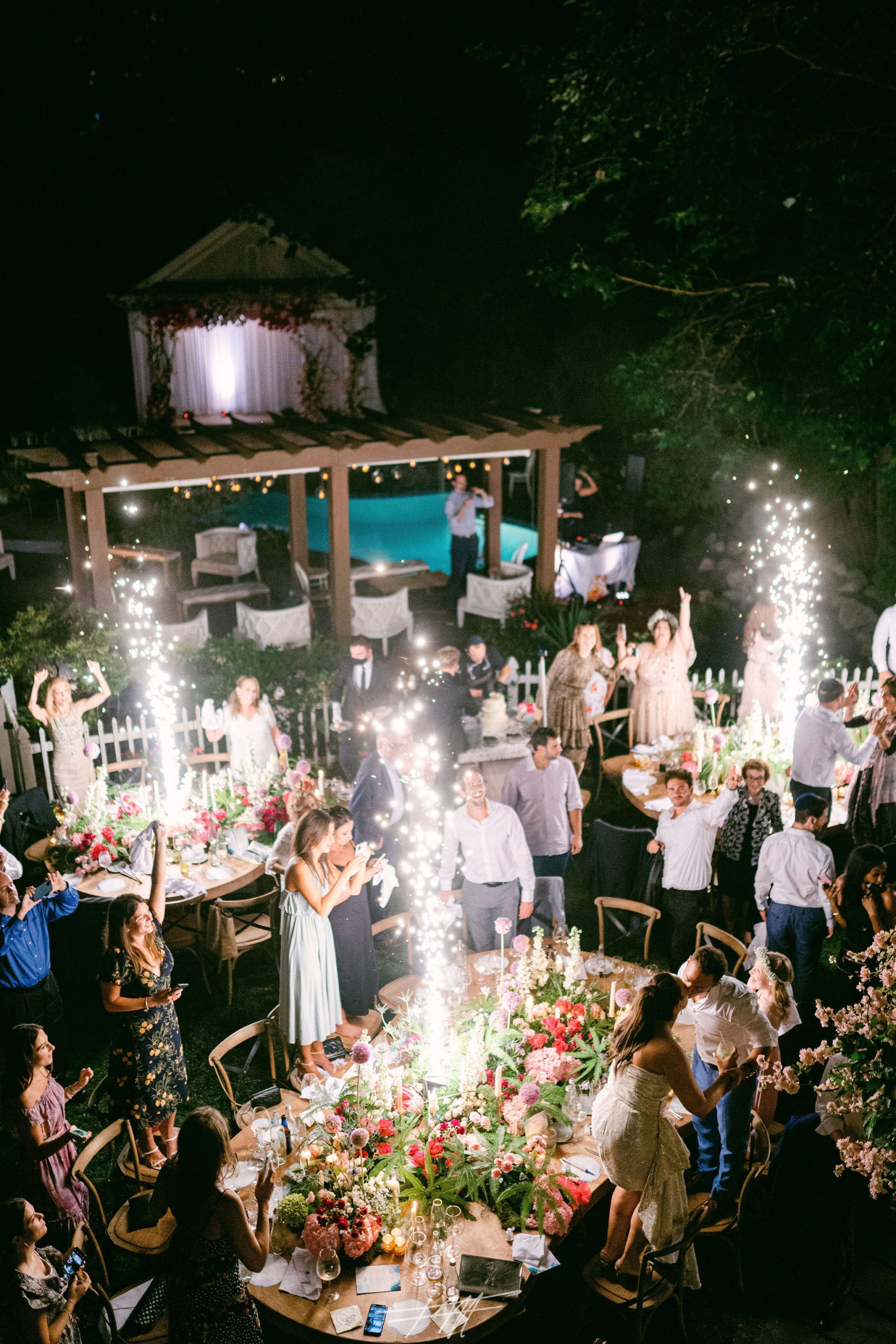 9. STREAM AWAY!
Definitely invest in a live streaming service so that you can share your wedding event with all of your friends and family that are not able to be present. Not only will you have "ready-to-view" footage of your wedding right away as you will be immediately able to watch the playback but you will also be able to have peace-of-mind that you did your best to make your special day as "guest-inclusive" as possible to avoid that guilty conscious of not being able to have everyone else attend.
10. ITS YOUR WEDDING YOU CAN CHANGE IF YOU WANT TO!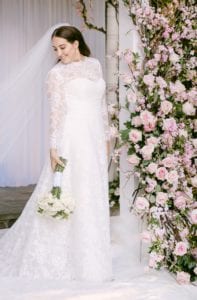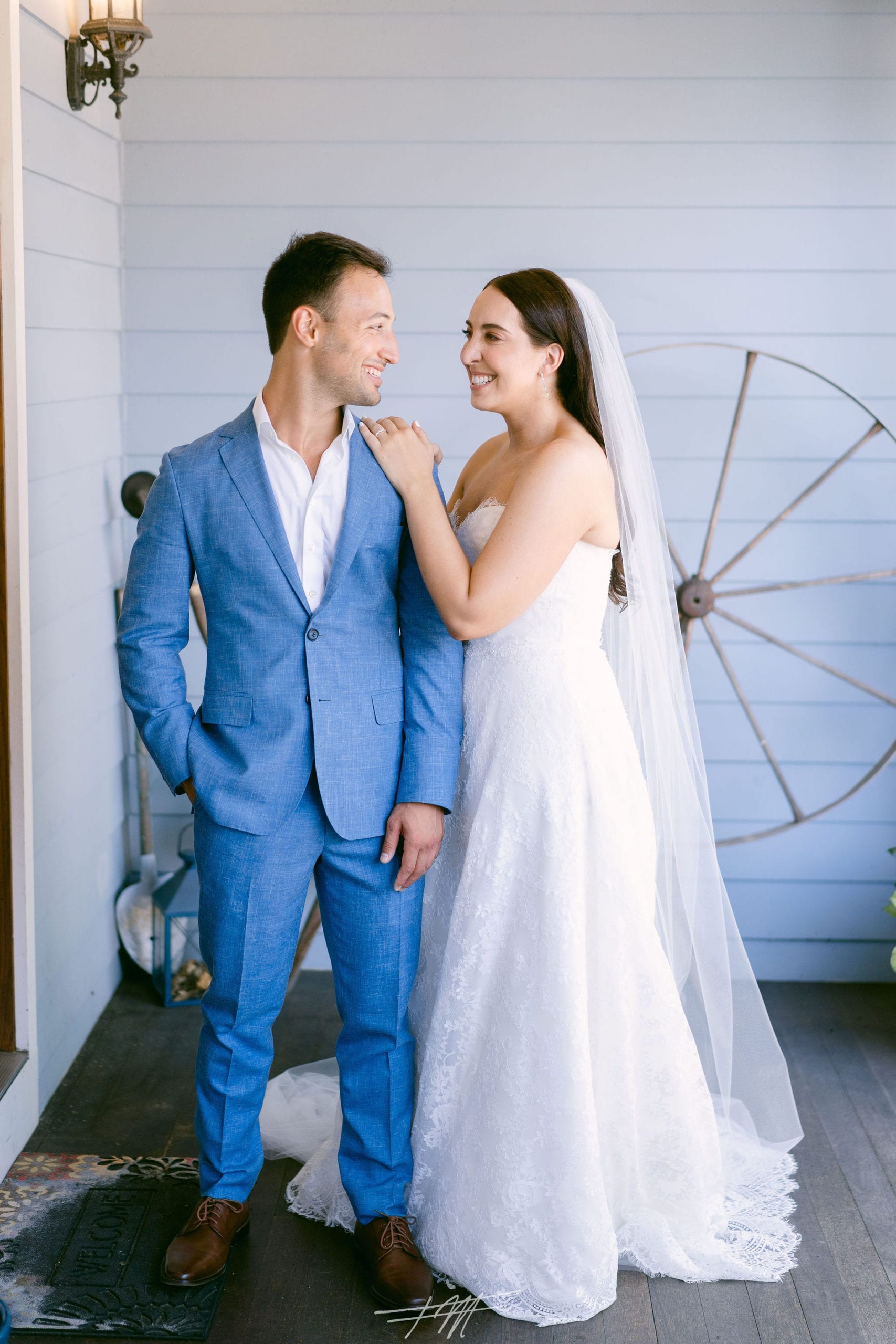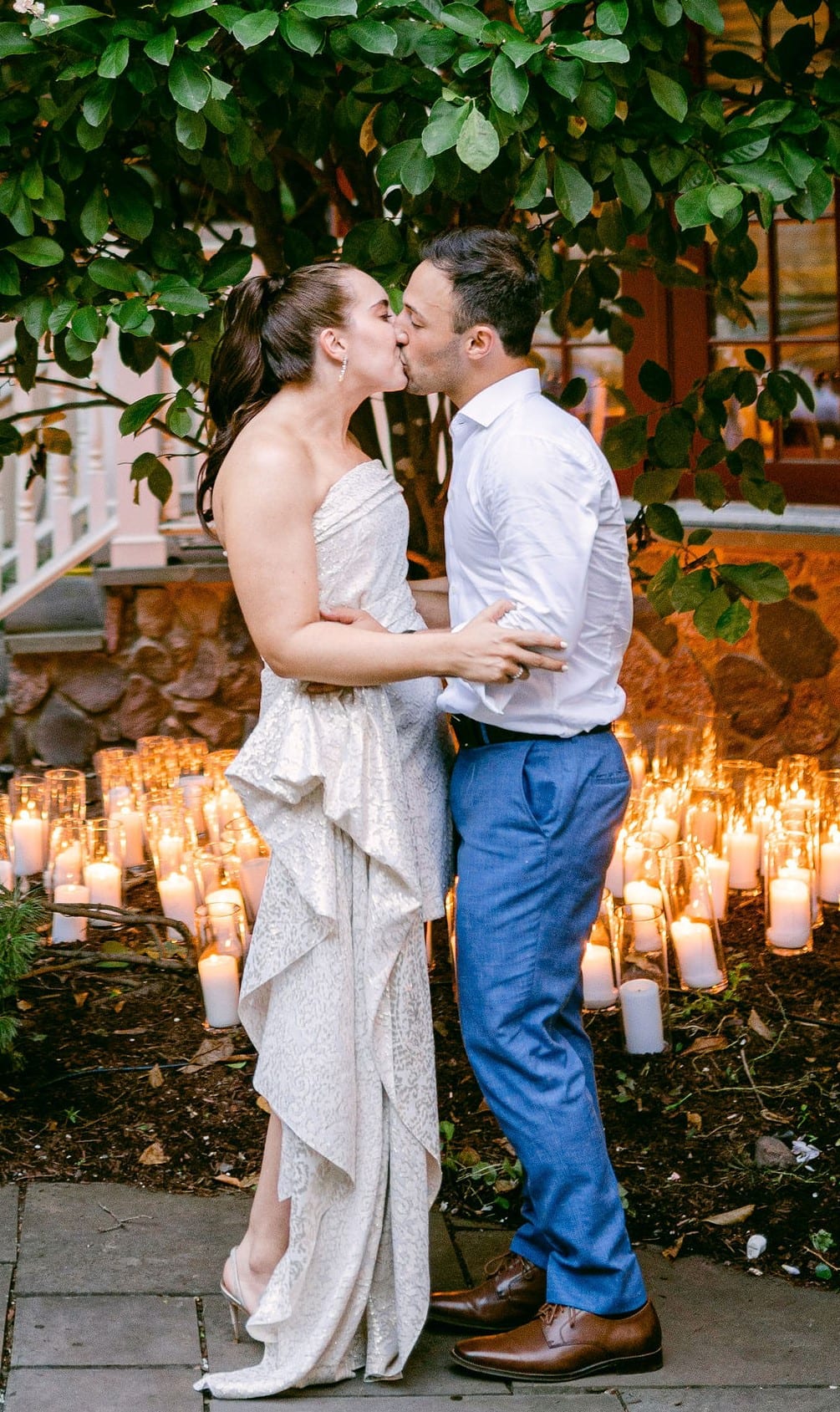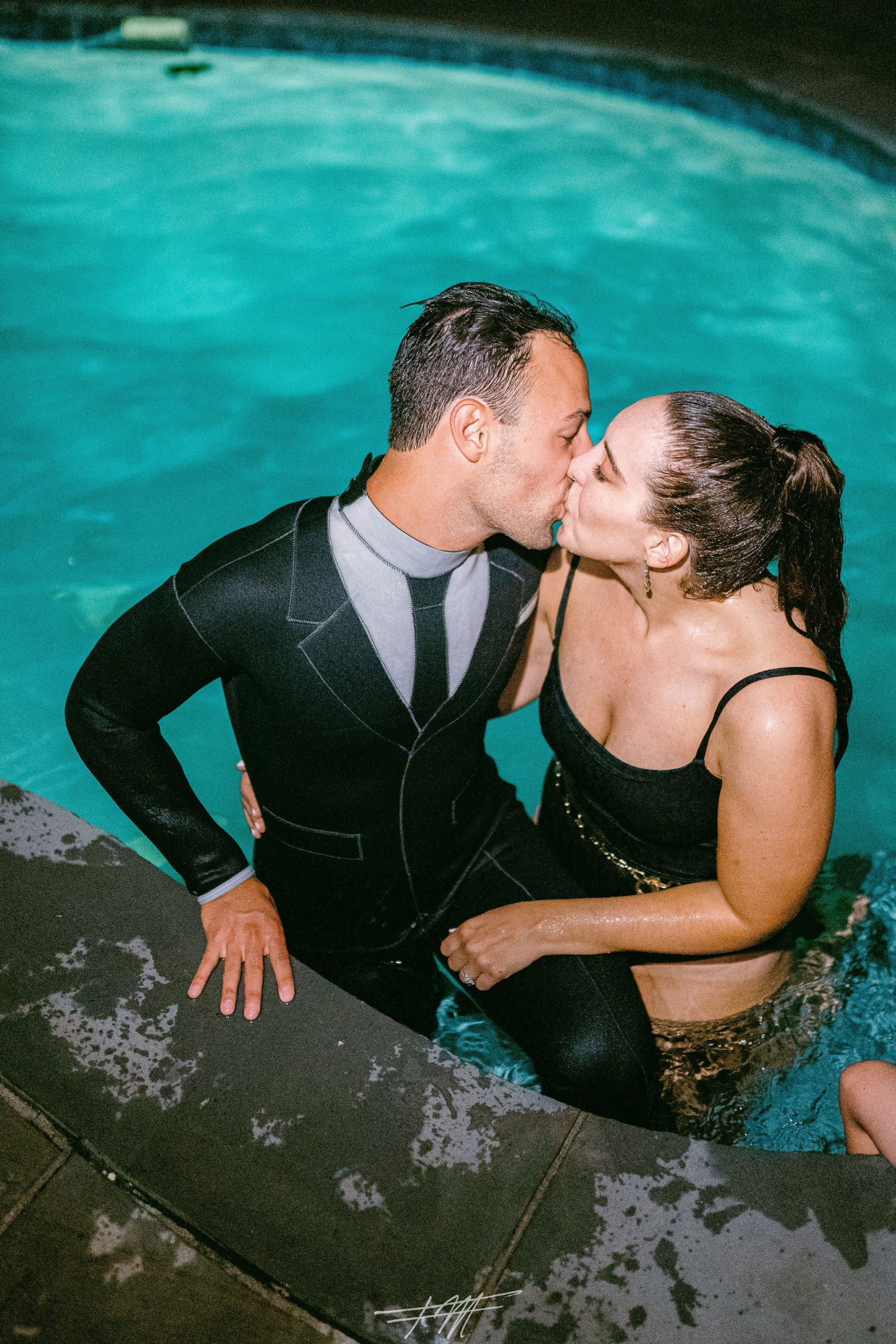 From formal wear to swimwear, don't be shy about layering your look with different outfits! For some, due to religious reasons, the ceremony look (aka look #1) has to be more traditional with arms covered but bridal ateliers have made it easier to "shed" layers easily with detachable assembly so that parts of the garment can be pulled off in seconds, morphing your look into a strapless gown aka look #2! Later into the evening, you may want to change into something more fun and flirty (look #3)! for the adventurous couple, end the night with a bang with a dive in your backyard pool!
IN CLOSING… at the end of the day, its your special day so do it YOUR way! Just because its a "micro" wedding does not mean you cannot make it a "macro" event with lots of special touches! By the way, remember that you can always follow up with a sequel wedding meaning "micro" now and "macro" later. Have your intimate wedding at home now and then in a year or two, have the big bash you've always wanted, maybe skipping doing a ceremony…and going for just a good ol' dance party in post celebration of your union. All in all, just do what's best for YOU – do you boo-boo!
To Life, To Love, L'chaim!
xo Guerdy
BLOG POST CREDIT:
Bride & Groom: @samifish1 & @avi.sage
Planner: @guerdydesign
Design: @bircheventdesign
Catering: @subarandco
Photos: @feygin for @fredmarcusstudio
DJ: @cassidyreiff
Rentals: @luxeeventrentals
Dresses: @carolinaherrera / @weddingsalonofmanhasset
Tux: @chookhare
Ceremony Stream: @lovestream.wedding @bustld
Hair: @nikkiavanzino
Printing: @bydamistudiosnyc
Table Decals: @bombshellgraphics
Guest Masks: @jillzarin @allyshapiro
Party dress: @reemacra